Family & Kids Activities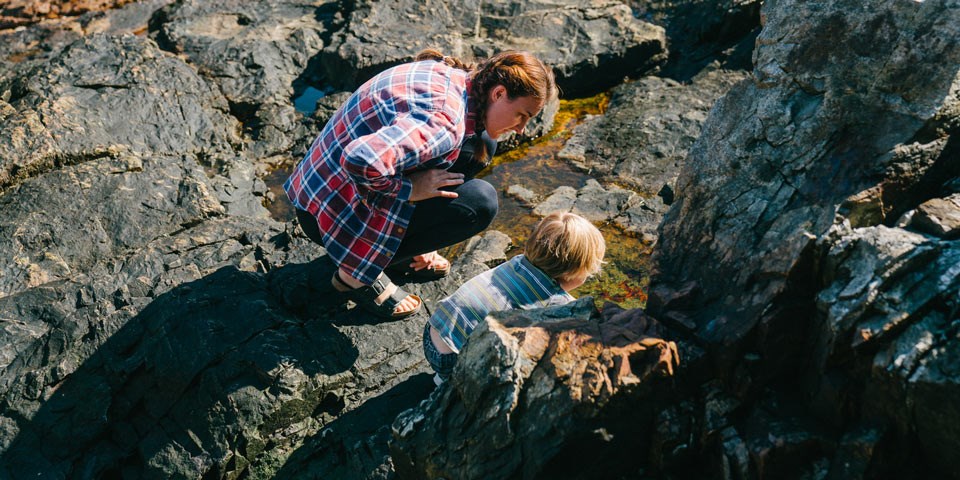 Junior Ranger Program
What is a Junior Ranger?
A junior ranger attends ranger programs, completes activities in a workbook, and promises to take care of Acadia. It is a great way to learn and have fun in the park.
How do you become a Junior Ranger?
When you arrive in the park, stop by a visitor center, nature center, or one of the park campgrounds to obtain your booklet. Complete activities in the booklet and attend ranger programs.

Learn more about the National Junior Ranger program
Carroll Homestead Drop-in Program
See dates and times below
Free
Visit with a ranger anytime during program hours to explore the grounds of an 1800s farm and hear family stories. Wheelchair accessible; no restrooms onsite. The homestead building is closed.
Things to Do with Kids
Take a Ranger-Guided Boat Cruise
Ranger-Guided Boat Cruises are offered during the season. Touch real sea life brought up from the ocean floor; search for seals, porpoises, and bird life; and explore island life and maritime history. Cruises vary from 2 hours to 4.5 hours.
Visit the Nature Center
Hands-on exhibits to help you uncover the secretes behind how the park manages its plants and animals. What kinds of birds are found in the park? In which habitat can you find snakes or frogs? Visit the Nature Center at Sieur de Monts Spring to find out.
Play in the Sand
Sand Beach is one of only two sandy ocean beaches on Mount Desert Island. If the water there is too cold for you, only 55 F (13 C) at best, try Echo Lake Beach on Route 102 north of Southwest Harbor.
Go for a Hike or Bike Ride
Acadia has 125 miles (201 km) of Hiking Trails and 45 miles (72 km) of winding carriage roads for walking or Bicycling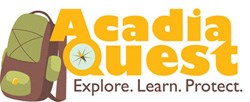 Acadia Quest
Acadia Quest is a series of youth- and family-oriented experiences in the park that encourage youth and families to explore, learn about, and protect national parks and other conserved lands.
Families or friends create a team and complete activities in categories of Explore, Learn, and Protect. For more information, visit the Acadia Quest page on the Friends of Acadia website.
School Projects
Are you doing research for a school project and you need some information on Acadia? These suggestions are especially for you.

The Wabanaki lived on Mount Desert Island at least 5,000 years ago. Some lived here only part of the year, others year round. Read more about the Wabanaki.
A French explorer, Samuel Champlain, was the first European to name the island in 1604. He named the island Isles des Monts Deserts, which means "the island of barren mountains" in French. Read more about European settlers and homesteaders.
In the early 1900s, some summer residents were worried that the island forests would be cut and that homes someday would line every inch of the rocky coast. A group of citizens began buying land to save it. They worked hard for years to convince the federal government to take over the land. In 1916 President Woodrow Wilson created Sieur de Monts National Monument. More land was given, and in 1919 the name was changed to Lafayette National Park. In 1929 the name changed one more time to Acadia National Park. All of the land was donated by people who wanted to protect it. Visit our History of Acadia page for more information.
Biology and Park Science
Whether it's testing the acidity of our aquatic systems or stopping the spread of invasive species, our bioloigists are often busy protecting the park. Read more about Park Science.
Dates for Carroll Homestead Drop-in Program
Search Filters
By Park
By State/Territory
By Event Type


Last updated: October 30, 2020