Eating & Sleeping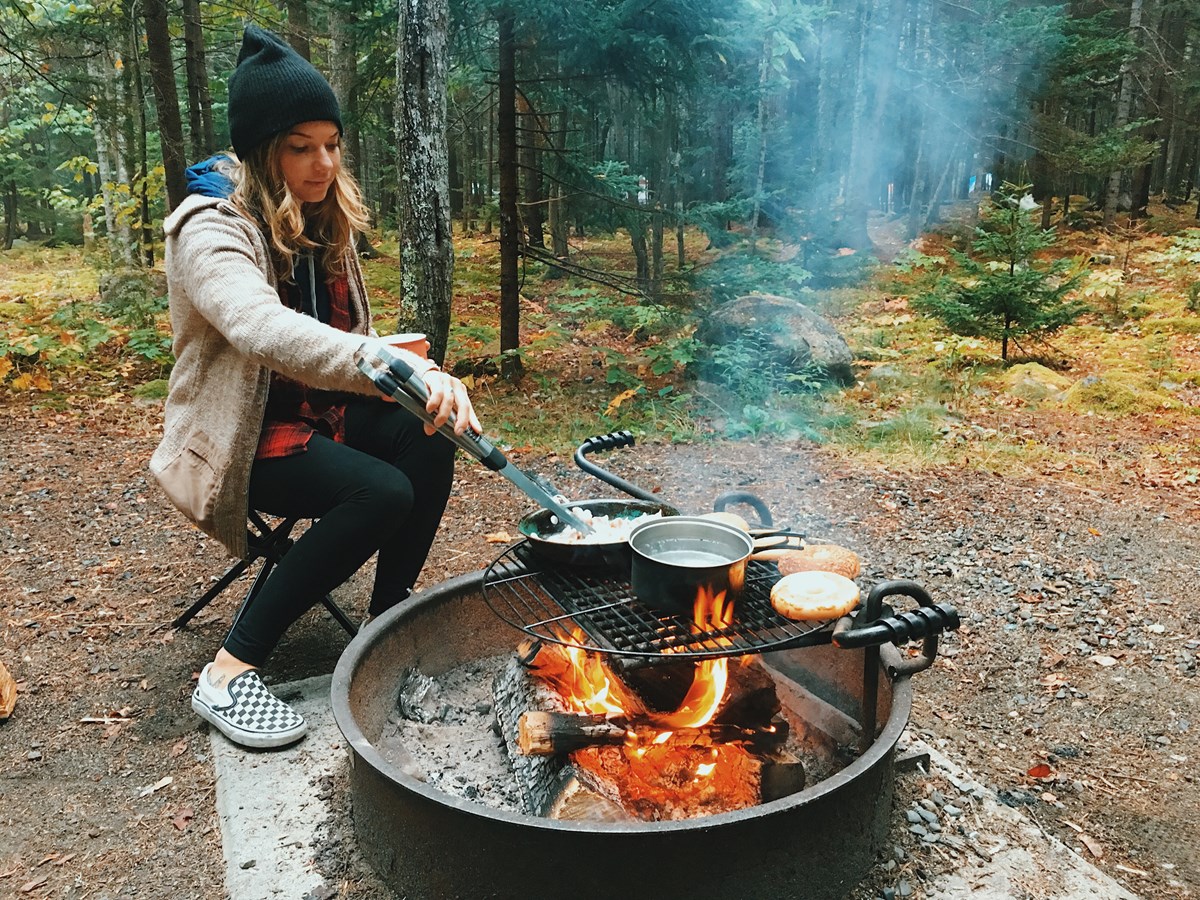 Lodging
There is no lodging is located within Acadia National Park. There is no backcountry or "out-of-bounds" camping allowed outside of designated campgrounds anywhere in Acadia.

The park has two campgrounds on Mount Desert Island, one campground on the Schoodic Peninsula, and five lean-to shelters on Isle au Haut. There are many types of accommodations in nearby towns.

See also Camping
Private Camprounds
and Chambers of Commerce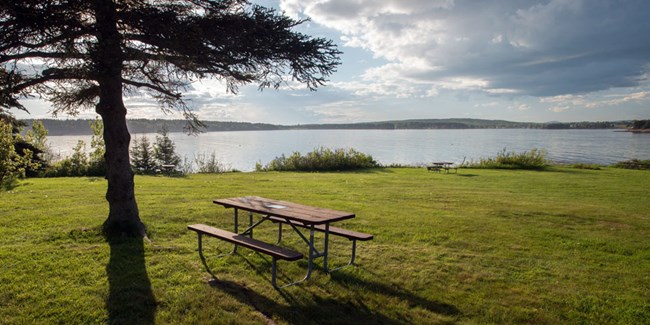 Picnic Areas
Bear Brook: 35 tables, 30 fireplaces
Fabbri: 23 tables and fireplaces
Frazer Point (Schoodic): 26 tables, 22 fireplaces
Pretty Marsh: 11 tables, 8 fireplaces
Seawall: 14 tables, 12 fireplaces
Thompson Island: 46 tables, 44 fireplaces
Gift Shops
Eastern National Bookstore in Hulls Cove Visitor Center Open April 15–October.
Cadillac Summit Center Open seasonally.
Jordan Pond House Gift Shop Open seasonally.
Thunder Hole Information Station Open seasonally.
Last updated: October 28, 2020