SERC - Resource Acadia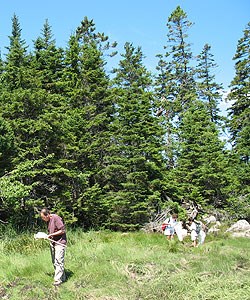 The Resource Acadia program is a public seminar series designed to inform and educate participants about innovative and interesting research activities being conducted within the park. The seminars strive to be participatory and hands-on, often including field-based activities.
Check back later for scheduled events.
Advanced registration is required for Resource Acadia sessions. For more information or to register, contact Kelly Pontbriand via
e-mail
or at 207-288-1316.
Last updated: February 26, 2015