BioBlitzes at Acadia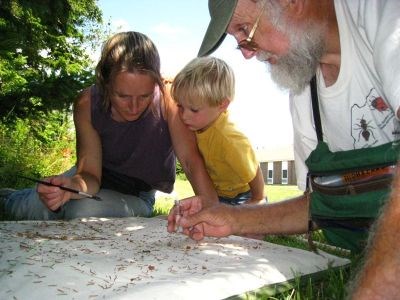 Since 2003, the National Park Service has hosted a series of field events to help document the biodiversity of Acadia National Park. Over the course of 24 hours during each BioBlitz event, biologists and naturalists conduct a rapid assessment of a specific group of invertebrates. While BioBlitzes cannot provide a complete inventory, they can document species occurrence, provide estimates of species richness, and identify rare and unique species.
The goals of Acadia National Park's BioBlitz program are to:
build upon a legacy of past natural history studies;
develop new science partnerships with science institutions and organizations;
increase awareness and excitement about the park's biodiversity, and;
establish new baseline information about little-known plants and animals.

2015 Acadia National Park BioBlitz (Hymenoptera and Myriapoda)

Registration is now available for the 13th annual BioBlitz at Acadia National Park on July 17-20, 2015. This year, we will be targeting wasps, bees, ants, millipedes, and centipedes. The event is open to professional entomologists, amateur naturalists, and other interested persons. Registration for the BioBlitz is open May 6–July 3, 2015.
As in the past, the event will be based at the park's Schoodic Education and Research Center. This year, we will be collecting arthropods from diverse habitats in Acadia on Mount Desert Island and the Schoodic Peninsula. The lead taxonomist for the event will be Dr. Robert Kula from the USDA Entomological Lab at the Smithsonian Institute.
The event will begin with registration on Friday afternoon, followed by dinner and a workshop on collecting and identifying target species on Friday evening. The official BioBlitz will commence Saturday morning and continue for 24 hours. On Saturday, we will head over to the Mount Desert Island section of Acadia National Park to collect. On Sunday, we will be collecting in the Schoodic section of the park. The remainder of Sunday afternoon and Monday morning, we will be sorting, pinning, and identifying collected specimens. An iNaturalist photography BioBlitz will be ongoing Saturday and Sunday (until lunch).
Low-cost lodging at the Schoodic Education and Research Center (SERC) is available through the registration process. Space is limited and available on a first-registered, first-served basis. Please note that most accommodations are in a bunkhouse or 2, 3, and 4 bedroom apartment-style housing. The hostel-style bunkhouse has bunkbeds.
To participate, please pre-register: http://www.uevent.com/registration?code=IWLLLB7JTR

If you have questions, please contact Seth Benz at 207-288-1350 or send him an email at the following link: sbenz@schoodicinstitute.org

Results from Past BioBlitzes
Visit the pages below for results and images (where available) from past BioBlitzes.
Free Workshops
For individuals and families interested in a shorter and more general introduction to the BioBlitz, the park generally holds public, hands-on Resource Acadia workshops in association with the BioBlitzes.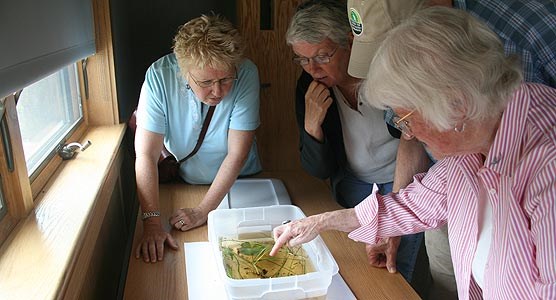 Last updated: February 20, 2020