BioBlitzes at Acadia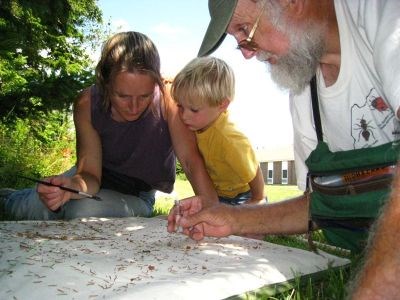 Since 2003, the National Park Service has hosted a series of field events to help document the biodiversity of Acadia National Park. Over the course of 24 hours during each BioBlitz event, biologists and naturalists conduct a rapid assessment of a specific group of invertebrates. While BioBlitzes cannot provide a complete inventory, they can document species occurrence, provide estimates of species richness, and identify rare and unique species.
The goals of Acadia National Park's BioBlitz program are to:
build upon a legacy of past natural history studies;
develop new science partnerships with science institutions and organizations;
increase awareness and excitement about the park's biodiversity, and;
establish new baseline information about little-known plants and animals.


Past BioBlitzes
2015 (Hymenoptera and Myriapoda)

Beetles- 2013, 2014
Aquatic Insect Blitz - 2012
Moth and Butterfly (Lepidoptera) Blitz - 2011
Hymenoptera Blitz - 2010
Minor Order Blitz - 2009
True Bug (Hemiptera) Blitz - 2008
Spider Blitz - 2007
Fly (Diptera) Blitz - 2006
Beetle (Coleoptera) Blitz - 2005
Moth and Butterfly (Lepidoptera) Blitz - 2004
Ant (Formicida) Blitz - 2003
Free Workshops
For individuals and families interested in a shorter and more general introduction to the BioBlitz, the park generally holds public, hands-on Resource Acadia workshops in association with the BioBlitzes.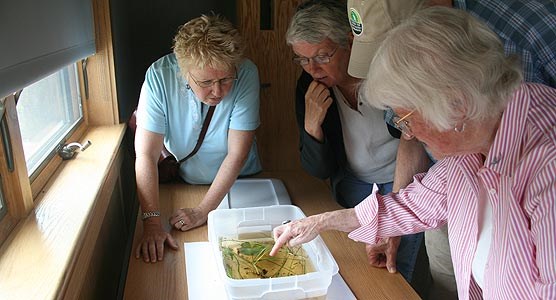 Last updated: June 12, 2021