Isle au Haut Use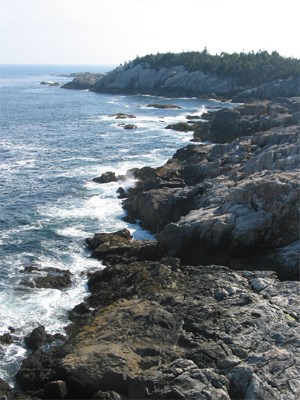 Isle au Haut is a relatively remote island outpost of Acadia National Park located five miles south of Stonington, Maine. About half the island, or 2,700 acres, is in park ownership; the rest consists of the community of Isle au Haut.
The explosion of recreational use nationwide in the 1960s and 1970s was felt at Isle au Haut, and it helped create a contentious relationship between the park and island residents. Because of this, legislation was enacted in 1982 (PL 97-335) by the U.S. Congress requiring the NPS to establish a visitor capacity for park lands, and a capacity was adopted in 1989. Thanks to this and other park actions, the park relationship with the community has improved greatly.
Due to increases in use, the NPS recently decided to revisit the Isle au Haut visitor capacity issue. A visitor experience resource protection (VERP) planning process started in 2001. Social science and visitor impact studies were conducted from 2001 to 2003. Results of this research and the planning process will be posted here as they become available.
Isle au Haut hosts about 7,000 day visitors and 600 campers annually at the park's five lean-tos.
Last updated: February 26, 2015