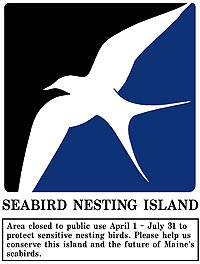 Why Plan Ahead?
Because you can still get hurt, lost, hot, wet, cold, thirsty, hungry, sunburned, or surprised. Preparing for the worst allows the best to happen. Remember: Getting up is optional; getting down is not.
Local Knowledge – Regulations and Special Concerns
Dogs must be leashed and are prohibited on some hiking trails.
Camping and fires are allowed only at designated campsites and picnic areas.
Bicycles and horses are not allowed on hiking trails.
Trail or area closures may be in effect to protect wildlife or due to hazards or other emergencies. Please respect all closures.
Carriage roads may be closed in shoulder seasons because of soft surfaces.
Check the weather and the Island Explorer bus schedule.
Eagle Lake, Bubble Pond, Jordan Pond, Upper and Lower Hadlock Ponds, and the south end of Long Pond are all public water supplies. Swimming is prohibited.
Match Your Outing to the Skills and Ability of Your Group
Know how to read the map—many trails and carriage roads intersect throughout the park.
Let someone know your plans—the route and expected return time—or leave a note in you car, especially if traveling alone.
Keep your group together.
Be reasonably fit and comfortable with exposure to heights—many park trails are short, but rugged and steep with a rough tread, and sometimes very exposed.
If the trail is too rugged for you to keep your dog on leash even though dogs on leash are permitted, choose another trail to hike.
Have the Right Stuff
Good judgment.
A map, water, food, and clothes for unexpected weather or winter conditions.
Good boots or sturdy shoes for steep, rocky trails.