Leave No Trace
Visit our keyboard shortcuts docs for details
Duration:

51 seconds
Friends of Acadia Summit Stewards Rock -- With 750,000 annual visits to Cadillac Mountain alone, and hundreds of hikers reaching other summits every summer day, it's never been more important for everyone to practice Leave No Trace. We're pleased show how you can be a Summit Steward,
Leave No Trace (LNT) is about attitude and ethics. It's about taking personal responsibility to respect and care for our limited wildland resources and the experiences of other outdoor enthusiasts. Low-impact skills and knowledge are also an important part of LNT, but without the right attitude and ethic, they are useless. You must commit yourself to apply them, to practice good stewardship.
Leave No Trace extends the National Park Service mission to you and challenges you to "…conserve the scenery and the natural and historic objects and the wild life therein and to provide for the enjoyment of the same in such manner and by such means as will leave them unimpaired for the enjoyment of future generations."
Leave them unimpaired = Leave No Trace
Leave No Trace is also a universal education message and a national program led by the Leave No Trace Center for Outdoor Ethics and adopted by the four federal land management agencies and many state and municipal agencies and private nonprofit organizations.
Why Practice Leave No Trace?

From 1990 to today, more than 40 million people visited Acadia, or about 2.5 million per year. Every year more than 500,000 people visit Cadillac Mountain. What you do on your visit counts: Attitude, Ethics, Commitment, Stewardship.

For more information, visit the Leave No Trace Center for Outdoor Ethics here.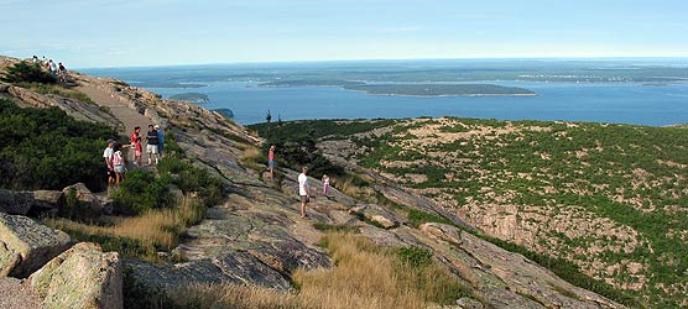 Last updated: November 29, 2019