Education Intern Matt Kessler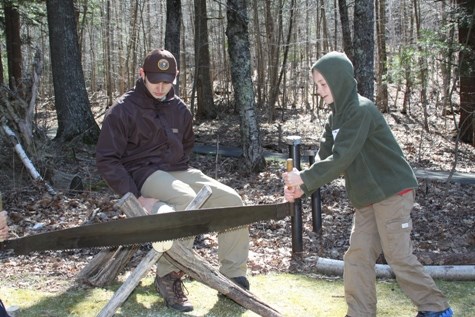 June 7, 2012
Why did you become an education intern at Acadia? Was the intern experience what you were expecting? Were there any surprises?
I was looking all over for an internship to satisfy a school requirement, and Acadia was my best offer.
What did you learn from your internship at Acadia? What did you enjoy the most?
I learned a lot about working with kids. I didn't have much experience with that before. I enjoyed the programs, especially the tidepools.
What recommendations do you have for future interns?
I recommend that future interns be more proactive than I was in seeking out side projects.
Has this experience influenced your future path?
I want to get a job with the NPS or a different interpretation job.
What impressed you about Acadia National Park and the National Park Service?
I was impressed by the living arrangements at HQ, because I was able to meet people from all different areas of the park.
Last updated: February 26, 2015