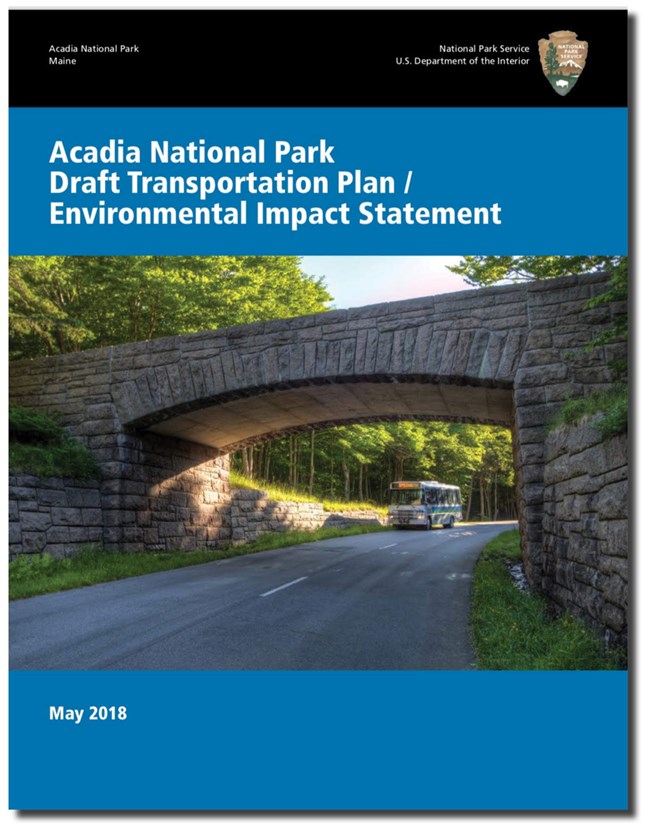 Information on Acadia National Park's Draft Transportation Plan and Environmental Impact Statement (DEIS) is available on the National Park Service Planning, Environment, and Public Comment (PEPC) website.

The plan identifies a range of transportation and visitor use management strategies including a preferred alternative. It seeks to determine ways to provide safe and efficient transportation for visitors while ensuring the protection of park resources and values. The alternatives are intended to address the quality of the visitor experience associated with growth in visitation. These alternatives were developed during public comment periods in 2015 and 2017. All documents related to the transportation plan process are available at the PEPC website. Responses from the DEIS will be considered for the final Transportation Plan, expected for release in late 2018.

Both the Draft Environmental Impact Statement Newsletter (10 pages) and the Draft Transportation Plan and Environmental Impact Statement (242 pages) are available on the (PEPC) website. or http://go.nps.gov/AcadiaPlan. Comments were received from April 26 to June 26, 2018.