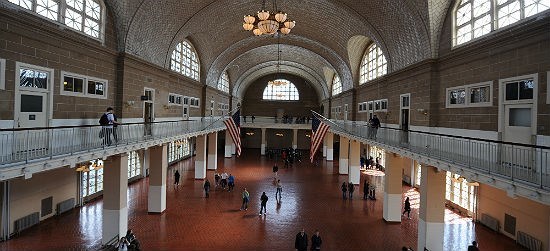 Parks protect some of our nation's most treasured places, spaces, and stuff. NPS programs work with communities to protect and share many others. How do you find the treasures in your park and community?

With many Americans heading back to school this month, learning is in the air. It's also a great time for visitors to beat the crowds in many parks. For our monthly theme in September, we'll explore the many ways that parks, NPS programs, and our partners preserve our nation's natural and cultural treasures. For our partners, here are a few ideas to get started:
Share what treasures you are protecting in your partner park or with your program, such as national historic landmarks, objects in your museum collection, and natural treasures like wildlife.
Challenge visitors to a "treasure" hunt in your partner park, through your website, or in your own neighborhood to illustrate the role of NPS programs in your community. Many Junior Ranger books have scavenger hunts that can be used for all ages.
Take visitors behind the scenes with a video or photo galleries to see the treasures in NPS museum collections and work of curators and other staff to preserve natural and cultural resources in parks and communities.
Share lesson plans, onsite and virtual field trip opportunities, and other educational programs about our nation's treasures.
Highlight the work of staff and volunteers preserving or teaching others about these special places, such as natural resource monitoring, routine historic preservation, law enforcement roves, and volunteer projects.
Invite people of all ages to become stewards of our public lands through volunteerism.
Showcase visitor behavior that helps protect park resources, including Leave No Trace, staying on trails, picking up trash, or viewing wildlife from a distance.
Share stories about NPS programs that help communities preserve their natural and cultural resources, including preservation tax incentives, standards and guides, and grants.
Highlight partnership projects that have helped to preserve treasures in parks for future generations.
If you have wilderness areas in your park, highlight them as American Treasures for the 54th anniversary of the Wilderness Act on September 3.
#PirateParks
The sea that gives coastal parks their unique character also made those places vulnerable to piracy and privateers. It also makes them vulnerable to the severe weather that has devastated so many of them. How does the entire NPS community -- including our partners -- join together in response and recovery as we protect our nation's treasures? A special mini-campaign will explore these stories, especially timed around "Talk Like A Pirate Day" on September 19.
#FindYourWay
The 50th anniversary of the National Trails System and Wild & Scenic Rivers has arrived! As we approach the anniversary on October 2, #FindYourWay to our nation's amazing National Scenic, Historic, and Recreational Trails and Wild & Scenic Rivers!