September 15-October 15, 2019 Monthly Theme: Hispanic Heritage Month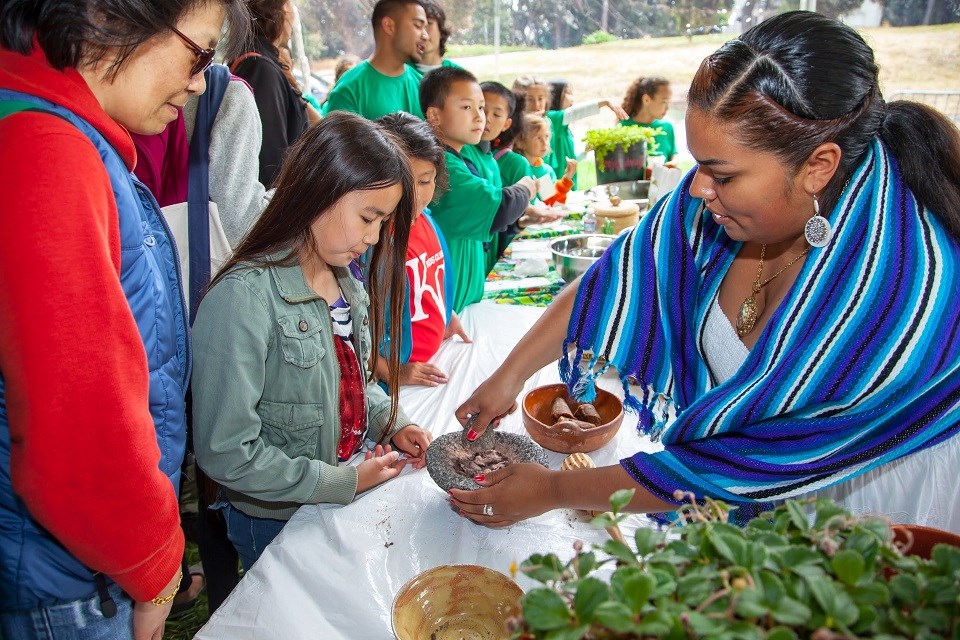 Hispanic Heritage Month honors the achievements, contributions, and cultural celebrations of Latino/a and Hispanic Americans.

The histories of Latino/a and Hispanic Americans are diverse. They include the experiences of people with cultural, religious, and linguistic traditions from Spain, Mexico, Cuba, Puerto Rico, Dominican Republic, Guatemala, El Salvador, Costa Rica, and Nicaragua, among other nations from Latin America and Iberia. It is impossible to tell the experiences of these various groups with a single history, but Hispanic Heritage Month presents us with an opportunity to honor and highlight the diverse and rich cultural history and heritage preserved within parks and through NPS programs and our partners as part of our monthly themes.

For parks, NPS programs, and our partners, here are some thoughts to get your ideas going...
Share the connections your park or program has to Hispanic and Latino heritage and history.

Connect Hispanic Heritage with other themes in September (National Parks in Your Neighborhood) and October (Arts in Parks).

Showcase objects or artifacts in your museum collection important to the Hispanic or Latino experience throughout history or today.

Highlight the work that staff do in telling the story and sharing the experience of Hispanic or Latino heritage or ask them to share how these histories inspired them to become stewards of parks.

Share the projects that partners do in preserving and sharing Hispanic and Latino heritage, including through grants.

Feature the contributions to your park or program through the Latino Heritage Internship Program (LHIP), especially specific intern projects, or announce upcoming opportunities.

Create and share educational activities and kids programs related to Hispanic or Latino history.

Plan a trip itinerary (thing to do or trip idea) that visitors can use to learn about Hispanic and Latino history within parks or communities.
Social Media
The social media hashtag for National Hispanic Heritage Month is #HispanicHeritageMonth. Don't forget to use #FindYourPark / #EncuentratuParque so the NPS national accounts and the National Park Foundation can easily find and possibly share your posts!
Where appropriate, link back to these pages or park websites on NPS.gov:
Last updated: September 13, 2019