November 2018 Monthly Theme: Expressing Thanks for Parks & Public Lands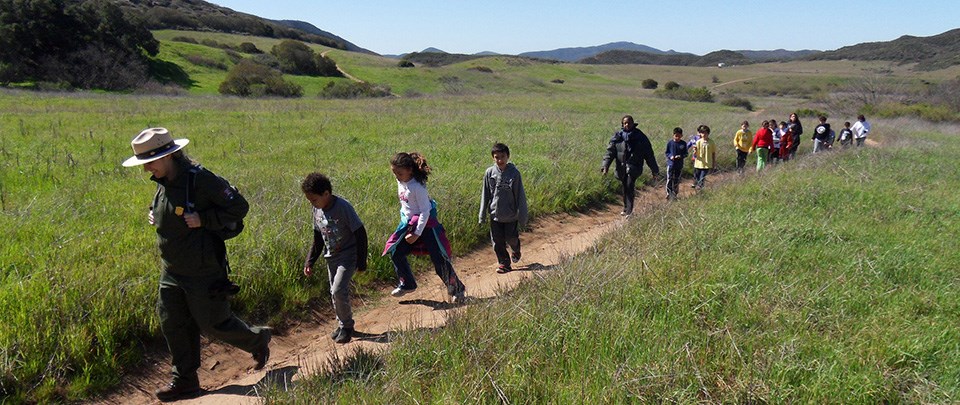 What do you appreciate about parks, public lands, and the NPS programs that help communities protect and share these special places?

The work of the National Park Service extends beyond the 418 parks to engage with other public and private partners to preserve many types of parks, public lands, and cultural and historic resources. For our monthly theme in November, the national parks community can explore the role of public lands in our communities as we preserve these remarkable places for the enjoyment of the American people.

Here are just a few ideas for ways that parks, programs, and partners might explore this month's theme:
Tell stories about how your community benefits from parks and public lands.
Invite students, Junior Rangers, or other visitors to share why they value public lands. Maybe offer a prompt such as "I'm thankful for my favorite park because…"
Share some great examples of public lands successes that were made possible through partnerships, friends groups, cooperating associations, or other agencies such as BLM, USFWS, USFS, and state and local parks.
Especially as we honor our veterans this month, explore how have parks and NPS programs or opportunities supported our veterans and their families.
Parks and programs, send thank-you notes other parks or programs for something they have assisted with this year.
Let's give a shout-out to our gateway communities for their support.
Concoct a thankfulness recipe to share gratitude for this past or upcoming year.
Highlight people or programs in the park's/program's past that championed its creation or protection of resources.
Additional Ideas in November
Last updated: November 2, 2018