May 2019 Monthly Theme: Undiscovered Stories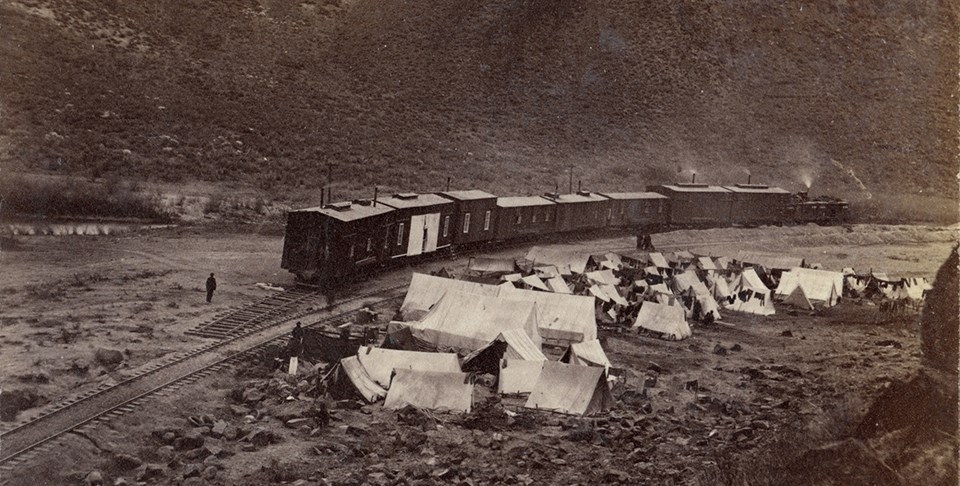 Many commemorations are happening throughout the month of May including Asian American & Pacific Islander Heritage Month and Jewish American Heritage Month. It is also Preservation Month and the 150th anniversary of the completion of the Transcontinental Railroad. For our monthly theme, this is an opportunity to explore cultural stories that inspire and maybe even surprise us. National parks are places of discovery and new experiences. Whether highlighting lesser-known, untold, and previously excluded histories, hidden recreational experiences, unique natural or cultural resources, our nation's remarkable places can provide a more complete story of the American experience.
For parks, NPS programs, and our partners, here are some thoughts to get your ideas going!
Connect with related themes such as Asian American & Pacific Islander Heritage Month this month to share lesser-known stories.
Challenge people to take the road less traveled with things to do or trip ideas highlighting places fewer visitors venture (focus on areas off the beaten path to encourage more balanced use) or suggest fun activities that most people don't know about.
Offer a virtual or special onsite behind-the-scenes look at a part of the park that visitors usually can't access.
Make a surprising connection to other NPS sites.
Highlight odd jobs of employees, volunteers, and interns. Explain how people may be able to participate in these unique tasks if openings will be available.
Bring attention to lesser-known partnership and program opportunities.
Share an interesting or inspiring story about a past or current employee.
Invite your visitors to share stories or experiences at your park that surprised them.
Social Media
Social media hashtags include #NPSUndiscoveredStories. Don't forget to use #FindYourPark / #EncuentratuParque so that the NPS national accounts and the National Park Foundation can easily find and possibly share your posts!
Last updated: May 6, 2019