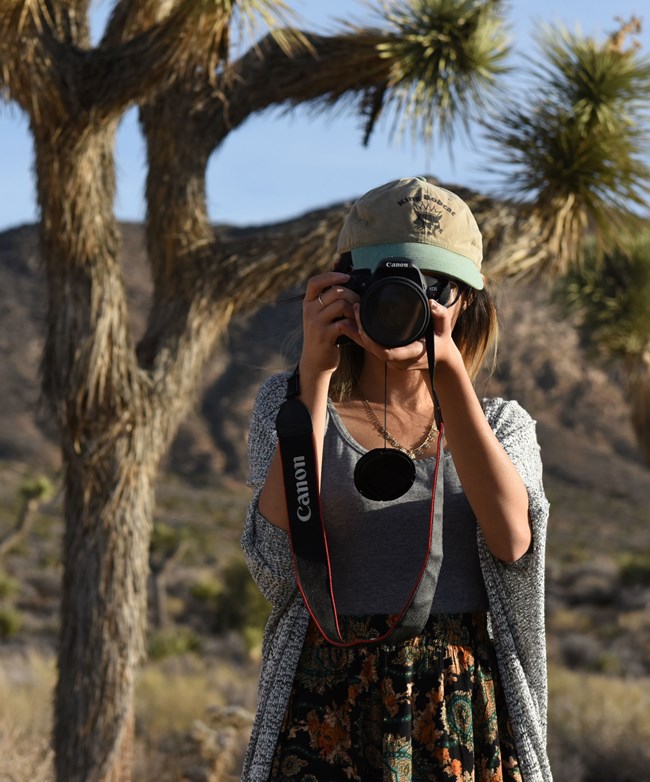 Visitors see themselves in different roles when they come to parks—as photographers, hikers, learners, and much more. As we celebrate the winners of the Share the Experience photo contest, how do visitors see themselves in our parks and public lands?

This month, the National Park Foundation announced the 2017 winners of the annual Share the Experience Photo Contest celebrating stunning photography of the visitor experience on public lands caught on camera. The NPS has also launched a photography subject site to draw the connection of parks and photography throughout history and how photography continues to play of role in preserving, experiencing, and inspiring in our parks.

For our May Monthly Theme, we encourage parks, partners, and visitors to share their NPS experiences through the lens. Here are a few ideas for parks, NPS programs, and partners:
Encourage visitors to share their photos of your park centered around a topic or theme, such as first time at the park, park entrance signs, then-and-now vacation photos, etc.
Update your website with new photo galleries or videos to showcase stunning views, visitor opportunities, and more.
Showcase the amazing photography or videography of staff, volunteers, and Artists-in-Residence on your website and/or social media.
Invite virtual visitors to watch your webcam or online ranger programs.
Set up a fun or scenic photography station with a tripod or frame in your park.
Create a photo challenge such as a scavenger hunt using images.
Compare then-and-now or before-and-after photos of places and share them on social media or an online gallery.
Share photography tips for getting that amazing shot of places or objects in your park or resources your program is involved with, such as dramatic sunsets, marine life, night sky, or historic buildings.
Keep safety in the picture! Encourage safe photography, including safety tips for taking selfies or wildlife viewing.
Dust off the old-timey footage or historical photography devices, such as zeotropes.
Demonstrate how we use photography and videography today as part of our mission, such as aerial photography or before-and-after pictures for restoration work.
Track an employee or volunteer's day in a series of photographs in an article and/or social media posts.
Host an InstaMeet to encourage amateur photographers to meet up at a set time and location and share their images on social media.

Commercial filming in parks and some types of still photography, especially those that use sets and props, require a permit. When taking photos with equipment other than your handheld camera, it's always good to talk to the park about your plans.