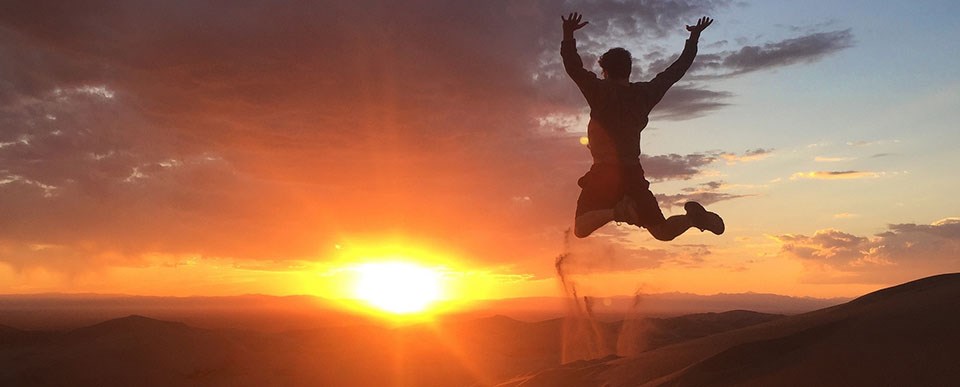 The summer travel season has begun! For our June monthly theme, it's time to celebrate the great outdoors and head outside. Whether it's a national park or other lands protected with the help of NPS programs, how do we experience, enjoy, and learn from the outdoors?
There are some great moments in June that align with getting outside, from National Trails Day to Fishing & Boating Week, National Get Outdoors Day, the Great American Campout, and so much more!
In addition to the iconic camping and backcountry experiences, let's explore the endless variety of outdoor activities—there's something for everyone and every interest. From picnicking and fishing to bicycling, boating, hiking (and strolling), celebrating your grad or dad, watching (and listening to) birds and other wildlife, helping park staff maintain a trail or a garden, playing in the sand and surf, watching the sun rise and set, and gazing at the stars.
This month will also feature a special mini-campaign, #GoFishingInParks, as we and our interagency partners roll out a new Junior Ranger "Let's Go Fishing!" Activity Booklet!