July 2018 Monthly Theme: Declaring Independence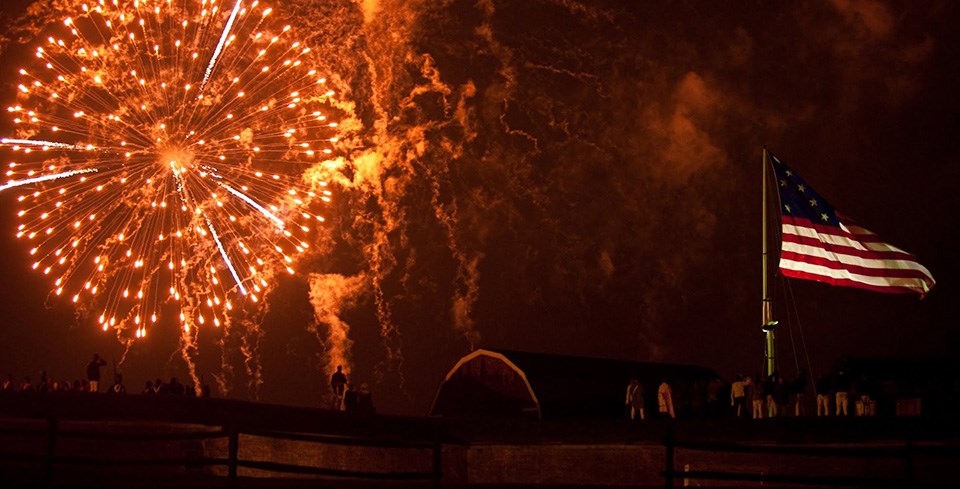 School's out for summer, and vacation season is upon us. Many Americans have more freedom this month to explore the places that make our country special. As we commemorate the American colonies' declaration of independence from England, what other stories of independence are told in our parks and public lands? For our July monthly theme, let's explore the ideas of freedom and independence found within our history and natural spaces.

For our partners, there are great ways to work with parks to creatively engage in the conversation of "declaring independence." Here are a few ideas to get you started:
Celebrate Independence Day with your partner park's special events, such as fireworks, concerts, memorial ceremonies, and living history demonstrations.
Share your partner park's connections to declaring independence, forming a new nation, or holding it together through the many challenges in its history.
Explore stories of the pursuit of the ideals the nation was founded on, including the pursuit of freedom and civil rights for all Americans, such as ties to the Underground Railroad, the upcoming centennial of the 19th amendment for women's rights to vote, and the 20th-century civil rights movement.
Use the education tools in "Teaching with Historic Places and Declaring Independence" to explore with students what historic places can teach us about breaking bonds and seeking freedom.
Tease the semiquincentennial (250th) anniversary of the United States coming in 2026.
Work with your partner park to host a naturalization ceremony to welcome new citizens.
Share how you are working with your park to encourage independence of experience for all people, including those with disabilities.
Encourage visitors to hit the open roads to explore, but keeping in mind road safety.
Invite visitors to explore the freedom found in the great outdoors with scenic vistas and recreational opportunities.
Highlight independence within nature, such as young animals gaining theirs.
#IDeclare
Let's invite our friends on social media to declare their own feelings, connections, and goals about national parks. Using #IDeclare, encourage them to declare things such as what national parks mean to them, what parks they will visit this summer, or why they love visiting parks. Combine them with other hashtags, too—especially #FindYourPark. Examples include:
#IDeclare my love of hiking along the Pacific Crest National Scenic Trail! #FindYourWay #FindYourTrail
#IDeclare that sunset at Homestead National Monument was breathtaking! Where do you #FindYOURPark?
#IDeclare I will volunteer at a park!
Last updated: July 2, 2018