August 2018 Monthly Theme: Having Fun with Friends & Family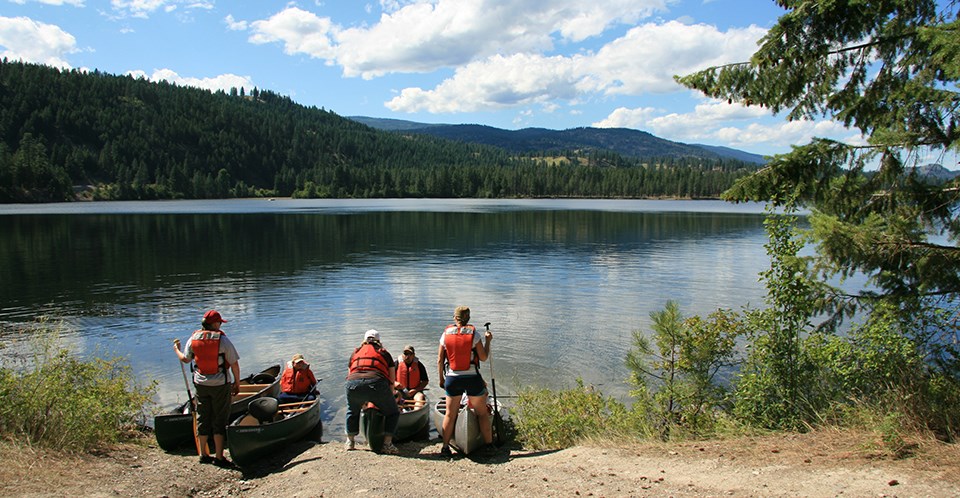 Summer is beginning to wind down. It's time to gather friends and family and head to a park to celebrate our 102nd birthday. How does the National Park Service provide fun, memorable, and inspiring experiences?

Summer vacation, meteor showers, and one big birthday party are just a few of the reasons our monthly theme for August is about enjoying parks with friends and family. With parks and programs across the country, there are limitless ways and plenty of opportunities to have fun.

For our partners, there are great ways to work with parks to celebrate the last few weeks of summer, and the NPS 102nd Birthday. Here are a few ideas to get you started:
Work with your partner park to invite people to the family-friendly gatherings and activities, from concerts to arts and crafts and living history demonstrations.
Challenge visitors to tackle the exciting recreational opportunities that your park or program have to offer, including rock climbing, rafting, bouldering, fishing, orienteering, and more.
Share ongoing challenges in your park or program, such as hiking challenges or scavenger hunts.
Encourage kids of all ages to earn their Junior Ranger badge, scout patch, or other youth program reward. Have you checked out the new Junior Ranger Let's Go Fishing Activity Booklet?
Promote volunteer activities that family and friends can do together and work with your park to give shout-outs to your volunteers.
Invite rangers (of all NPS occupations) share their favorite way to have fun in parks.
In social media, offer a "listicle" of tips for experiencing lesser-known areas of your partner park. Or share a list of #FindYourPark ideas for exploring America's national trails and wild & scenic rivers for their 50th!
The NPS Birthday -- Something new for 102!
The National Park Service is turning 102 on August 25th!
In social media, use the "Something New for 102" concept to showcase places that aren't as visible or well-known in your partner park. Does your park have new exhibits or exhibitions to share? New trails, activities, or programs they can see or enjoy? Consider highlighting an NPS program that is active in your community.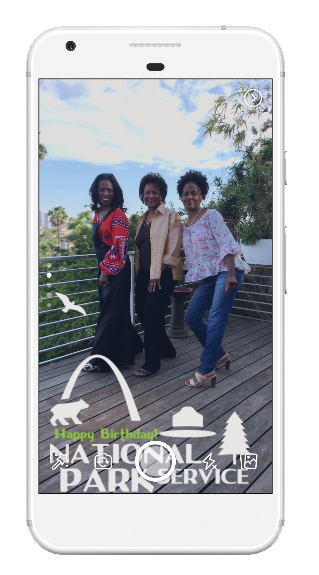 There's a special Facebook frame for the NPS Birthday!
The National Park Service has created a frame for use by the public and partners during the birthday week (August 20 – August 26). A Facebook post highlighting the frame was shared by the main NPS page on Monday, August 20. Parks and partners are welcome to share that, or craft a post on your own, leading up to the birthday on the 25th.

For partners and the public, here's how to access the frame:
Click on your profile picture and select Update.
Select Add Frame.
Search for National Park Service.
Choose frame and save.
Last updated: August 20, 2018