Appleman-Judd-Lewis Awards
There is a need in every generation to study the past, to absorb its spirit, to preserve its messages...it's a collaboration of ourselves and our ancestors, the result is a deeper understanding for individuals and in consequence, a broader culture for the nation.

- Christopher Tunnard,
landscape architect

The Appleman-Judd-Lewis Awards were established in 1970 to recognize National Park Service employees who excel in the field of cultural resource stewardship and management. The awards are named for three distinguished former employees: historian Roy E. Appleman, historical architect Henry A. Judd, and curator Ralph H. Lewis.
Award recipients for 2013 are: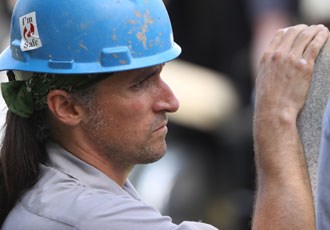 Excellence in Cultural Resource Stewardship
through Maintenance
Lucas Flickinger, Lead, Monument Preservation Branch,
Gettysburg National Military Park
Flickinger leads a team responsible for the care and preservation of more than 1300 monuments, memorials and markers that dot the battlefield landscape. His team also maintains more than 400 cannon, primarily Civil War-era cannon tubes on cast iron carriages that date to the 1890s.
Thanks to Flicklinger's creativity, innovative partnerships, and efficiencies, the park is eliminating major repair backlogs.In 2013, Lucas and his crew completed preservation maintenance on more than 500 monuments, cannons, fences, plaques, and signs. Thanks to a thriving volunteer program in the cannon shop, nine volunteers logged a total of 1,557 hours.
The work can be complex. Recently Flickinger and his crew repaired and restored two major monuments that had been vandalized in 2006 and partially removed from the field for years. They sculpted a new arm for the 11th Massachusetts Infantry monument, and sculpted a new bronze head and rammer for the 4th New York Artillery monument.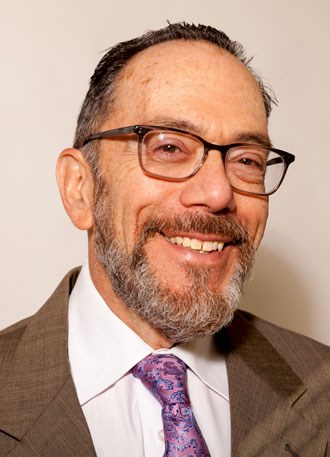 Excellence in Cultural Resource Management
Marty Blatt, Chief of Cultural Resources (Retired)
Boston African American National Historic Site and
Boston National Historical Park
Blatt worked with Donald Yacovone of the DuBois Institute at Harvard University and David Harris of Harvard University Law School to present a compelling Civil War sesquicentennial program titled, Freedom Rising –The Emancipation Proclamation and African American Service in the Civil War.
Freedom Rising took place in May 2013 and consisted of three elements:
a keynote address delivered at Boston's African Meeting House by nationally distinguished scholar Eric Foner
a day-long symposium at Harvard featuring several renowned scholars
a historical pageant, "Roots of Liberty –The Haitian Revolution and The American Civil War," performed at the historic Tremont Temple.
Blatt conceived the idea for "Roots of Liberty" and was the key player to make it happen. Aware that a substantial Haitian-American population in the Greater Boston area had little contact with the National Park Service, Blatt also knew from recent scholarship that the Haitian Revolution had greatly influenced black and white abolitionists and black Union troops. With this in mind, he recruited the Underground Railway Theater to produce the historical pageant, which featured a diverse cast of actors and actresses, dancers, music, a choir, and an enormous puppet figure of the iconic Haitian leader Toussaint Louverture.
The performance featured actor Danny Glover portraying Toussaint. Part of the script was crafted by popular Haitian American writer Edwidge Danticat, who, along with Glover, participated in a brief post-pageant conversation with Henry Louis Gates, Jr., of Harvard. The performance attracted an overflow crowd with 1,700 in attendance and 300 people turned away due to reaching capacity. A significant portion of the audience was comprised of Haitian Americans and African Americans.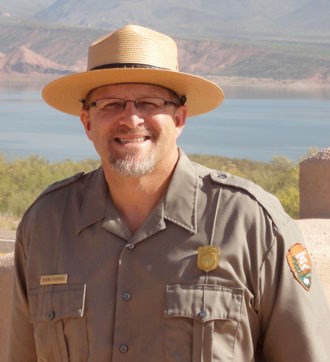 Excellence in Cultural Resource Management
Duane Hubbard, Superintendent
Tonto National Monument
Former Archeologist, Southern Arizona Office

As Southern Arizona Office (SOAR) archeologist, Hubbard developed and implemented a variety of projects for 10 Southern Arizona parks. Beyond his regional office duties, Hubbard was intimately involved in all aspects of resource management within each park.
This past year, Hubbard assisted park managers with compliance and monitoring, project planning, and annual reporting. His training and skill in federal acquisition processes were instrumental in forwarding 13 park projects. In October 2013, Duane became superintendent at Tonto National Monument while still retaining many of his SOAR responsibilities.
As regional archeologist, Hubbard helped develop regional guidance for the annual budget request process and for reporting key performance and efficiency measures. He served as the NPS and Arizona State Historic Preservation Office liaison on the Arizona Governor's Archaeology Advisory Commission. He is responsible for projects that have resulted in new archeological discoveries, cultural resource management tasks, the development of technologically advanced documentation and data management techniques as well as the development of web-based interpretation for NPS cultural resources.
Last updated: October 24, 2015