2012 Appleman-Judd-Lewis Awards
| | | |
| --- | --- | --- |
| | There is a need in every generation to study the past, to absorb its spirit, to preserve its messages...it's a collaboration of ourselves and our ancestors, the result is a deeper understanding for individuals and in consequence, a broader culture for the nation. | |
| | - Christopher Tunnard | |
The Appleman-Judd-Lewis Awards were established in 1970 to recognize National Park Service employees who excel in the field of cultural resource stewardship and management. The awards are named for three distinguished former employees: historian Roy E. Appleman, historical architect Henry A. Judd, and curator Ralph H. Lewis.
Award recipients for 2012 are: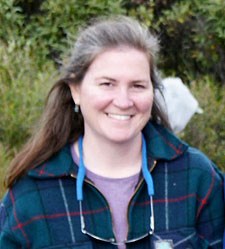 Excellence in Cultural Resource Management
Eileen Devinney, cultural anthropologist and regional coordinator for the Native American Graves Protection Repatriation Act
Alaska Regional Office
Devinny's collaboration skills have benefited several parks during her six years of service to Western Arctic National Parklands—first as a cultural resource program manager and later as the Alaska regional cultural anthropologist. She has been a leader in the region, working to establish appropriate contacts and protocol for communications with Alaska's Native communities.
She has been a source of timely advice to managers who are new, or unfamiliar with, local situations that have the potential to turn molehills into public relations mountains.
Devinny's involvement has proved crucial in successfully resolving conflicts arising from discovery of prehistoric human remains in Alaska parklands. She worked with park managers, tribal representatives, and local villagers to resolve misunderstandings and facilitate consultation. Processes that she introduced will give National Park Service staff a better understanding of how people of the region feel about large excavations and will allow the NPS to make better decisions about permitting excavations in the future.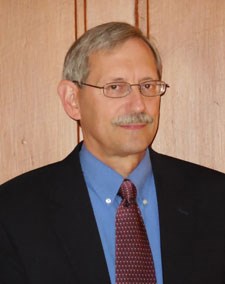 Excellence in Cultural Resource Stewardship through Maintenance
David Bittermann, chief, Design and Preservation Research Branch, Historic Architecture, Conservation and Engineering Center
Northeast Regional Office

Bittermann's day-to-day influence has made a lasting impact on historic structure preservation at the more than 80 parks in the Northeast region. A recognized technical expert in maintaining interior environments in historic houses and museums, Bittermann strives to ensure that the design and installation of environmental equipment work in harmony with historic settings.
When designing and installing exhibits, museum curators regularly seek his expertise to develop systems that minimize the damaging effects of temperature and humidity fluctuations. At Sagamore Hill National Historic Site, for example, he worked closely with architects, engineers, and curators to ensure that a project to improve the interior of the house would not affect its historic character.
His work advances the National Park Service's ability to ensure the long-term preservation of historically significant properties in a sustainable manner.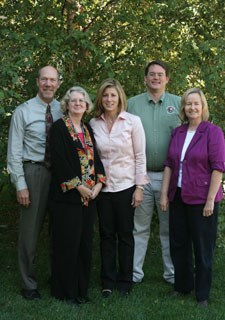 Excellence in Cultural Resource Stewardship for Superintendents

Joy Beasley, acting superintendent
Monocacy National Battlefield
Kevin Brandt, superintendent
Chesapeake and Ohio Canal National Historical Park
Ed Clark, superintendent
Manassas National Battlefield
Rae Emerson, acting superintendent
Monocacy National Battlefield Park
Rebecca Harriett, superintendent
Harpers Ferry National Historical Park
Susan Trail, superintendent
Antietam National Battlefield

The superintendents and acting superintendents of these five parks developed a shared vision and comprehensive plans to commemorate the 150th anniversary of three significant Civil War events commemorated by their parks in the late summer and early fall of 2012:
the 1862 Northern Virginia Campaign,

the Maryland Campaign,

and the preliminary Emancipation Proclamation.

During the planning period, this core group dedicated and focused their efforts on creating multi-faceted and multi-park anniversary activities associated with historic events.Through their leadership and collaboration, the anniversary events were coordinated across park boundaries, provided visitors with a wide variety of educational materials, identified and pooled subject matter experts for planning and staffing the events, and formulated strategies for protection of park resources during the heavily attended events.
Last updated: October 24, 2015