Lincoln Bicentennial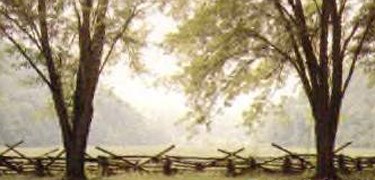 BUREAU: National Park Service
MEMBER: Abraham Lincoln Birthplace NHS
ISSUE: LincolnBicentennial Celebration
PROGRAM: Planning and Preparation
Key Points:
· Abraham Lincoln, our 16th president who held the Union together during the country's civil war remains a popular president. The two-year Bicentennial Celebration will be a major National event. All levels of government and the private sector will plan and carryout a variety of commemorative programs.
· Public participation, including international visitation, will increase the park, state and local community visitation with a corresponding economic impact for all sites associated with Lincoln's Kentucky legacy.
· A coordinated effort by the National Park Service in cooperation with the congressionally appointed Abraham Lincoln Bicentennial Commission is necessary for a successful celebration.
· There will be increased visitation to all Lincoln Sites throughout the Bicentennial Celebration and it is anticipated that public interest in Abraham Lincoln will remain higher than pre-bicentennial levels. The National Park Service has an opportunity to connect with a receptive audience by offering quality programs and services. Resources should be made available to the affected sites to accommodate elevated levels of visitation and service demand.
Background:
· The Abraham Lincoln Bicentennial Celebration is a two-year event that begins on February 12, 2008 at Abraham Lincoln Birthplace NHS (ABLI) and ends on February 12, 2010 at Lincoln Home NHS (LIHO). Lincoln's 200th birthday ceremonies will be held on February 12, 2009 at the Lincoln Memorial on the National Capitol Mall.
· The Federal Abraham Lincoln Bicentennial Commission was formed in 2000 and is chaired by United States Senator Richard J. Durban, Congressman Ray LaHood, and Lincoln scholar Harold Holtzer. The fifteen member committee is comprised of elected officials, academic historians, and other interested parties.
· Abraham Lincoln Bicentennial Commission member, Professor Darrel Bigham, University of Southern Indiana, has initiated the formation of the Lincoln States Bicentennial Taskforce. The Lincoln States are Kentucky, Indiana, and Illinois and the task force includes representatives of National Park Service Lincoln sites, state Lincoln sites, historical societies, libraries, museums, and tourist bureaus. The task force was organized to identify, plan, and develop Lincoln Bicentennial program ideas.
Current Status:
· Numerous infrastructure improvements have and will continue to be made at ABLI.
· A Congressional earmark was submitted through the local community to rehabilitate the Lincoln Tavern and Cabin located at the Boyhood Home: Knob Creek Unit of ABLI.
· A term Education Specialist has been employed at ABLI to assist with bicentennial planning, interpretation and educational programs, and local community commemoration coordination.
· There is continued program preparation, planning, development, and coordination by Lincoln States governmental agencies and the private sector.
Prepared by: Keith Pruitt
Superintendent
Abraham Lincoln Birthplace NHS
Last updated: April 14, 2015