Interagency Pass Program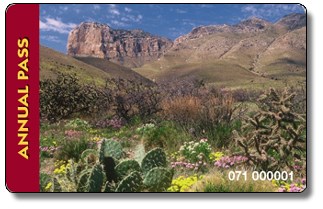 "America the Beautiful - National Parks Service and Federal Recreational Lands Pass."
The new pass program combines the benefits of existing recreation passes from five federal agencies into one comprehensive pass. The new pass covers recreation opportunities on public lands managed by the National Park Service, Fish and Wildlife Service, Bureau of Land Management, Bureau of Reclamation and the Forest Service.
Access to most public lands remains free. The pass applies to those locations that currently have entrance fees or standard amenity fees.
The Interagency Pass Program replaces the Golden Eagle, Golden Age and the Golden Access Passports as well as the National Park Pass. Existing passes will remain valid until they expire.
Sales of the new pass began in January, 2007 and are available at federal recreation sites that charge entrance and standard amenity fees, through government Internet sites and through select third-party vendors.
For more information, view the new passport or to purchase your passport online click on the link above.
Last updated: April 14, 2015