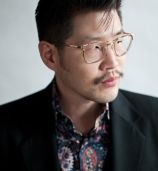 Michael Wong
Residency Dates: April 1 - April 29, 2012
Artist website: n/a
Artist Bio: Michael Wong is a San Francisco-based artist who specializes in large-scale drawings and installations investigating cultural mythologies of global history. He has shown nationally and internationally in New York, Minneapolis, Philadelphia, Washington D.C., Beijing and Venice.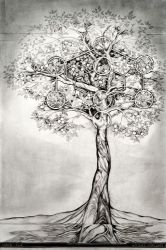 Artist Statement: I am a veteran artist, educator, and traveler whose studio practice focuses on drawing-based investigations into history and culture. I cull inspiration from my travels throughout Europe, Asia, and America - experiences that continue to shape and inspire the content of my drawings.
For the last several years, I have focused on capturing panoramic landscapes in large-format drawings. These works are inspired by my interest in imaginary topographies, populated by hybrids of science, history and personal mythologies. As an artist, I am particularly spellbound by locations dominated by geological formations that reveal the slow caress of time and erosion.