Caribou Hunting Emergency Order

Alaska Emergency Order 03-03-14 closes the southern portion of Unit 25B to state subsistence and state general hunts for caribou. This emergency order does not apply to federally qualified subsistence users within Yukon-Charley Rivers National Preserve. More »
Bookstore
As the principal nonprofit education partner of Yukon-Charley Rivers National Preserve, the Alaska Geographic Association operates bookstores with an extensive collection of educational materials on the natural and cultural heritage of Interior Alaska, including the Yukon River and Fortymile Country. Your purchase supports park interpretive programs and helps produce educational materials.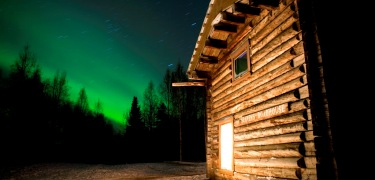 NPS Photo
Alaska Geographic Association partners with more than 30 public land agencies across Alaska to operate informational bookstores and connect people to Alaska's rich natural and cultural heritage. Members receive discounts on purchases, both at bookstores and through the Alaska Geographic Association web site.
Alaska Geographic
750 West Second Avenue, Suite 100
Anchorage, AK 99501
907-274-8440 or
toll-free at 866-AK PARKS
Did You Know?

It is wise to minimize impacts and you will be less likely to be surprised by wildlife if you camp on gravel bars or islands.