Bookstore
As the principal nonprofit education partner of Yukon-Charley Rivers National Preserve, the Alaska Geographic Association operates bookstores with an extensive collection of educational materials on the natural and cultural heritage of Interior Alaska, including the Yukon River and Fortymile Country. Your purchase supports park interpretive programs and helps produce educational materials.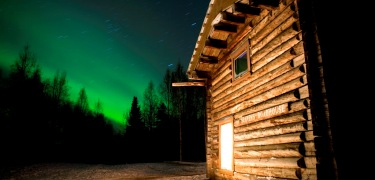 NPS Photo
Alaska Geographic Association partners with more than 30 public land agencies across Alaska to operate informational bookstores and connect people to Alaska's rich natural and cultural heritage. Members receive discounts on purchases, both at bookstores and through the Alaska Geographic Association web site.
Alaska Geographic
750 West Second Avenue, Suite 100
Anchorage, AK 99501
907-274-8440 or
toll-free at 866-AK PARKS
Did You Know?

The Washington Creek steam tractor was used in an effort to transport coal before it was determined that the coal in Yukon-Charley was too soft to be burned by sternwheelers.