Yosemite Valley Trailhead Parking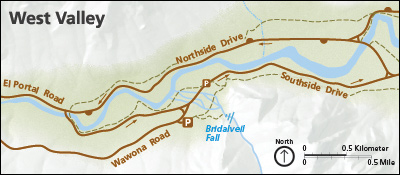 Overnight parking is available at Curry Village and at Trailhead Parking southeast of Curry Village. Sleeping in vehicles is not permitted. Food lockers are available at both locations. If there is any chance you will return after dark, you should store your food in these lockers.
Did You Know?
Black bears in Yosemite are active both day and night. Most bears that rely on natural food sources are active during the day. However, those that get food from people are often active at night, when they can quietly sneak around and grab unattended food. More...