Yosemite Valley Trailhead Parking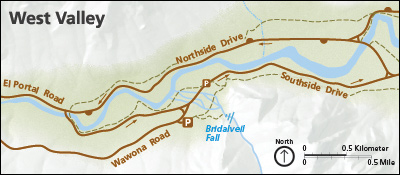 Overnight parking is available at Curry Village and at Trailhead Parking southeast of Curry Village. Sleeping in vehicles is not permitted. Food lockers are available at both locations. If there is any chance you will return after dark, you should store your food in these lockers.
Did You Know?
Youth from local communities show off their artistic talent through poetry and art in Yosemite National Park's Gateway Expressions Art and Poetry Contest. Families and park staff celebrate the creative talents of these local students through a special exhibit at The Ansel Adams Gallery in the fall.