Anniversaries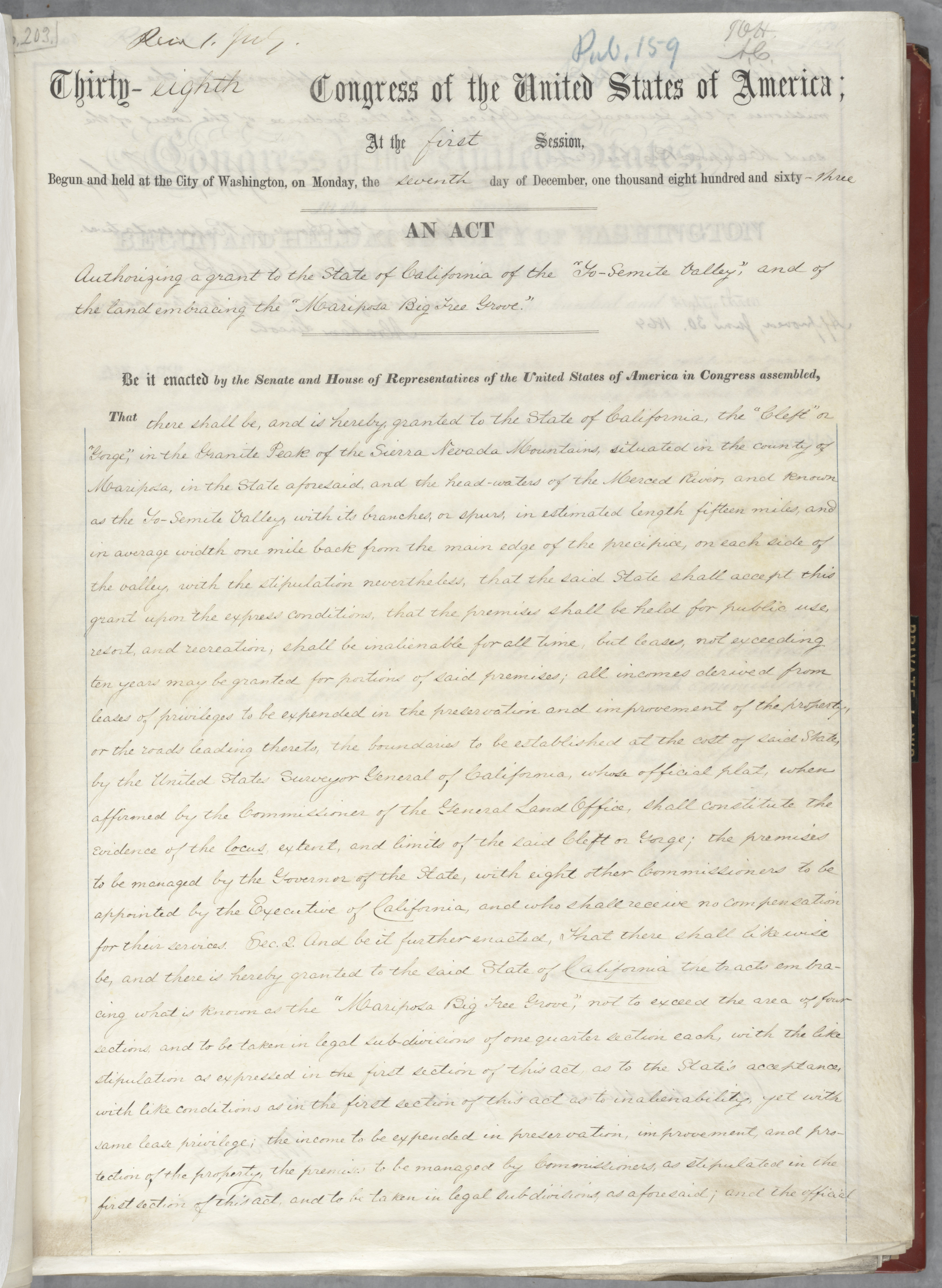 National Archives
Birth of the national park idea
On June 30, 1864, amid the civil war, President Abraham Lincoln signed the Yosemite Grant Act to protect Yosemite Valley and Mariposa Grove of Giant Sequoias. From the beginning this act was a legacy for our nation.
The story of Yosemite National Park's past, present, and future is one shared by many diverse cultures of people and is momentous to the birth of preservation. These anniversaries provide all Americans and the world a chance to increase our understanding of and dedication to the rich heritage of our national parks.
The program that we have put together with the communities that surround the park serves to honor our past and inspire people to experience, connect with, and protect our cultural and natural heritage. Learn how to get involved!
---
Other upcoming anniversaries:
September 3, 2014: 50th Anniversary of the Wilderness Act
October 1, 2015: 125th Anniversary of Yosemite National Park
August 25, 2016: 100th Anniversary of the National Park Service
Yosemite Grant 150th

Yosemite and its surrounding communities are hosting dozens of activities and projects to commemorate the 150th anniversary of the Yosemite Grant. Read More

CA State Park 150th Anniversary

Yosemite was set aside as the first California State Park and therefore launched the California State Park System. Read More
Did You Know?
Yosemite and Huangshan are sister parks. Huangshan, which protects over 77 magnificent granite peaks 3,000 feet (1,000 m) or higher, is one of China's most famous and sacred scenic areas. Countless poems and writings dating back 2,200 years attest to its beauty. More...