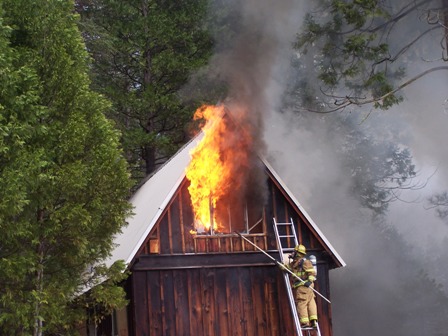 Fire Preparedness and Prevention
There are six Wildland Urban Interface (WUI) communities in Yosemite National Park: Foresta, Hodgdon Meadow, Yosemite West, Yosemite Valley, El Portal, and Wawona.
Yosemite Fire provides structure protection in each of these communities and throughout the park.
Community Wildfire Protection Plans
Foresta Yosemite West
The reduction of hazardous amounts of wildland fuels in, and adjacent to, these communities is a central focus of the fire management program.
Each year, Yosemite's Fire Marshal and Fire Prevention Specialists perform inspections on properties in Yosemite National Park. Please refer to the guidelines below for information on property clearance standards and to view a blank inspection form.

Community Emergency Preparedness Plans