Yosemite Deaf Services at DeafNation World Expo
Yosemite Deaf Services had a fantastic time at DeafNation. I chatted with at least 500 of you, and your stories about visiting the park were inspiring. We've had Deaf visitors everyday since Wednesday, and I'm looking forward to a busy August. Remember to send me an email at least a day or two ahead of time to let me know what day you are coming and which part of the park you plan to visit. I will adjust my hours and days off based on your needs, but I can't do that if I don't know you're coming! I look forward to seeing many of the smiling faces from DeafNation here in Yosemite.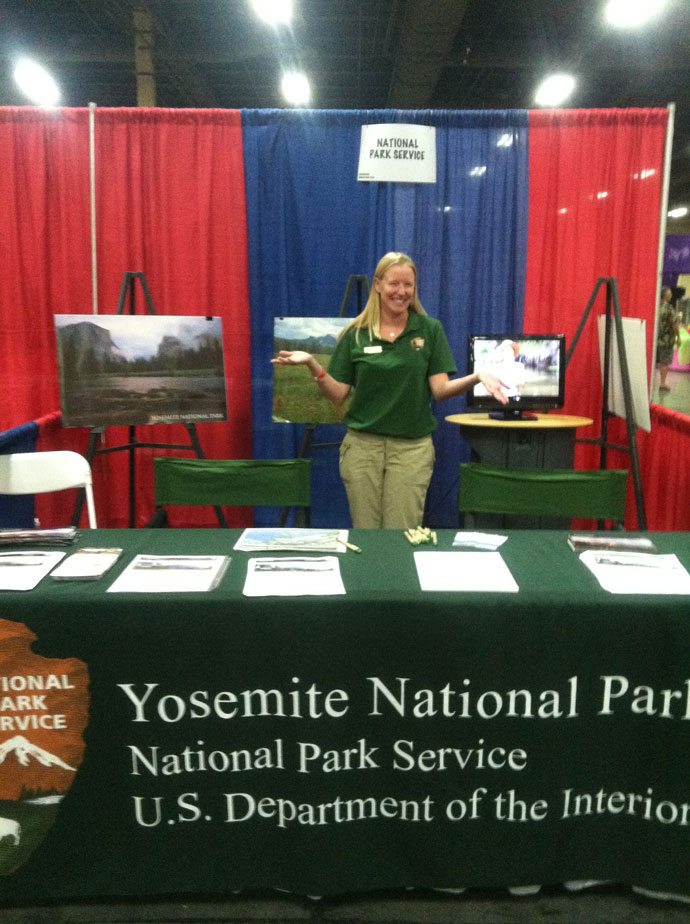 Post A Comment
Did You Know?
In Yosemite Valley, dropping over 594-foot Nevada Fall and then 317-foot Vernal Fall, the Merced River creates what is known as the "Giant Staircase." Such exemplary stair-step river morphology is characterized by a large variability in river movement and flow, from quiet pools to the dramatic drops of the waterfalls themselves.