No telephone service along Tioga Road

There is no telephone service available along the Tioga Road from White Wolf to Tioga Pass (including Tuolumne Meadows) until further notice due to a damaged phone line. This affects all telephones, including hotels, campgrounds, and payphones.
Yosemite Deaf Services at DeafNation World Expo
Yosemite Deaf Services had a fantastic time at DeafNation. I chatted with at least 500 of you, and your stories about visiting the park were inspiring. We've had Deaf visitors everyday since Wednesday, and I'm looking forward to a busy August. Remember to send me an email at least a day or two ahead of time to let me know what day you are coming and which part of the park you plan to visit. I will adjust my hours and days off based on your needs, but I can't do that if I don't know you're coming! I look forward to seeing many of the smiling faces from DeafNation here in Yosemite.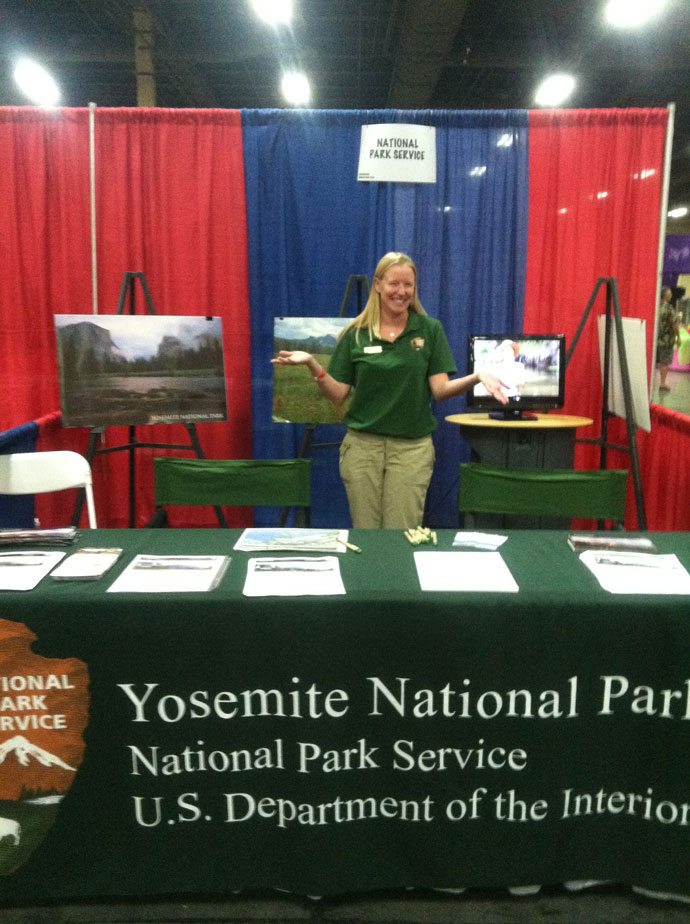 Post A Comment
Did You Know?
That Yosemite National Park has a sister park in Chile? Parque Nacional Torres del Paine is located among the breath taking scenery of Patagonian Chile. Both parks feature remarkable geology, hydrology, flora and fauna--together the staff of both parks work together to share best practices and care for these landscapes so generations of visitors can revel in their stunning beauty.