Road Closures Due to El Portal Fire

The Big Oak Flat Road between Crane Flat and the El Portal Road is temporarily closed. There is no access to Yosemite Valley via the Big Oak Flat Road or Highway 120. Tioga Road is open and accessible via Big Oak Flat and Tioga Pass Entrances. More »
Campground Closures Due to Fire

Crane Flat, Bridalveil Creek, and Yosemite Creek Campgrounds are temporarily closed. More »
Yosemite National Park is Open

Yosemite Valley, Glacier Point, and Wawona/Mariposa Grove areas are open and accessible via Highways 140 and 41. Tioga Road is not accessible via Highways 140 and 41 due to a fire.
Yosemite Deaf Services at DeafNation World Expo
Yosemite Deaf Services had a fantastic time at DeafNation. I chatted with at least 500 of you, and your stories about visiting the park were inspiring. We've had Deaf visitors everyday since Wednesday, and I'm looking forward to a busy August. Remember to send me an email at least a day or two ahead of time to let me know what day you are coming and which part of the park you plan to visit. I will adjust my hours and days off based on your needs, but I can't do that if I don't know you're coming! I look forward to seeing many of the smiling faces from DeafNation here in Yosemite.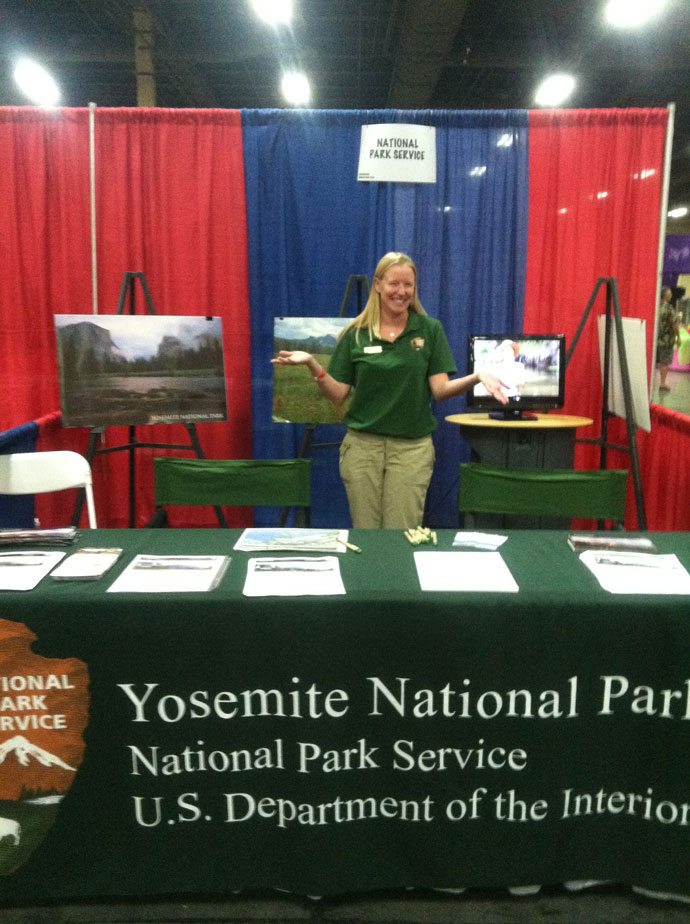 Post A Comment
Did You Know?
Descending from Yosemite Valley, the Merced River becomes a continuous cascade in a narrow gorge littered by massive boulders. Dropping 2,000 feet in 14 miles, canyon walls rise steeply from the river and have many seasonal waterfalls cascading down to the river.