Yosemite Deaf Services at DeafNation World Expo
Yosemite Deaf Services had a fantastic time at DeafNation. I chatted with at least 500 of you, and your stories about visiting the park were inspiring. We've had Deaf visitors everyday since Wednesday, and I'm looking forward to a busy August. Remember to send me an email at least a day or two ahead of time to let me know what day you are coming and which part of the park you plan to visit. I will adjust my hours and days off based on your needs, but I can't do that if I don't know you're coming! I look forward to seeing many of the smiling faces from DeafNation here in Yosemite.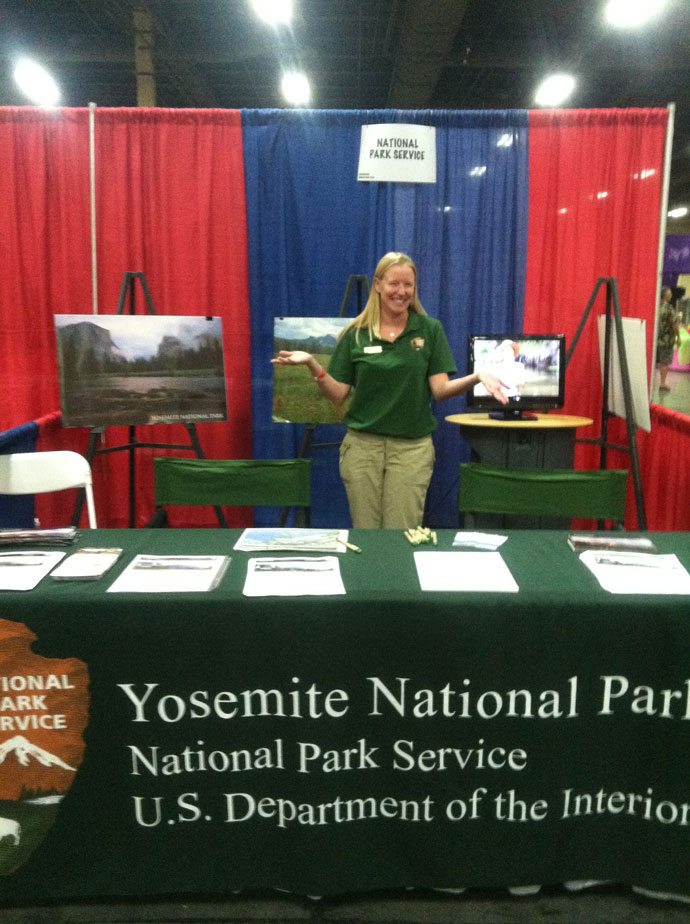 Post A Comment
Did You Know?
The Merced River above Nevada Fall and South Fork Merced River above Wawona, numerous small meadows and adjacent riparian habitats occur. Owing their existence to the river and its annual flooding, these habitats help support eight special status animal species: harlequin ducks, black swifts, bald eagles, osprey, willow flycatchers, yellow warbler, western red bat, and Sierra Nevada mountain beaver.