Temporary Closures Due to Fire

All main roads within Yosemite National Park, including the Big Oak Flat Road, are open. Crane Flat, Bridalveil Creek, and Yosemite Creek Campgrounds are temporarily closed. The community of Foresta remains closed. More »
Satisfied Visitors
"I just wanted to write you a Thank You note. Thank you sooo much for making our trip extra special! We had thoroughly enjoyed the tour of Yosemite. I especially enjoyed learning about the history and the making of Yosemite. Thank you for interpreting for us. Brenda wants to go back! We didn't have enough time to go see the Big Trees. Will have to make it another trip out to see the outskirts of Yosemite Valley (The wilderness). 
I'm attaching a couple of photos for you to remember us by. Thank you again for all your help.
 
Carla & Brenda
(From Georgia!)"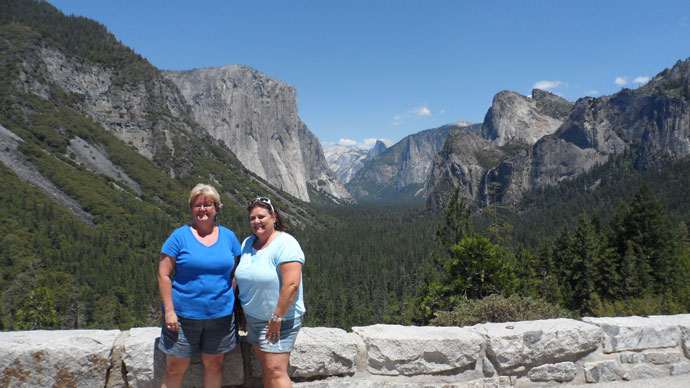 Post A Comment
Did You Know?
That Yosemite National Park has a sister park in Chile? Parque Nacional Torres del Paine is located among the breath taking scenery of Patagonian Chile. Both parks feature remarkable geology, hydrology, flora and fauna--together the staff of both parks work together to share best practices and care for these landscapes so generations of visitors can revel in their stunning beauty.