Tioga & Glacier Point Roads Closed for the Winter

The Tioga Road (Highway 120 through the park) and Glacier Point Road are closed due to snow; they usually reopen late May or June. You can check on current road conditions by calling 209/372-0200 (press 1 then 1). More »
Satisfied Visitors
"I just wanted to write you a Thank You note. Thank you sooo much for making our trip extra special! We had thoroughly enjoyed the tour of Yosemite. I especially enjoyed learning about the history and the making of Yosemite. Thank you for interpreting for us. Brenda wants to go back! We didn't have enough time to go see the Big Trees. Will have to make it another trip out to see the outskirts of Yosemite Valley (The wilderness). 
I'm attaching a couple of photos for you to remember us by. Thank you again for all your help.
 
Carla & Brenda
(From Georgia!)"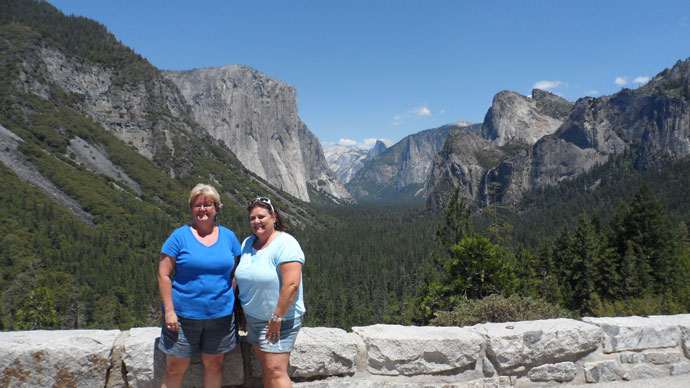 Post A Comment
Did You Know?
The Merced River above Nevada Fall and South Fork Merced River above Wawona, numerous small meadows and adjacent riparian habitats occur. Owing their existence to the river and its annual flooding, these habitats help support eight special status animal species: harlequin ducks, black swifts, bald eagles, osprey, willow flycatchers, yellow warbler, western red bat, and Sierra Nevada mountain beaver.