Road Closures Due to El Portal Fire

The Big Oak Flat Road between Crane Flat and the El Portal Road is temporarily closed. There is no access to Yosemite Valley via the Big Oak Flat Road or Highway 120. Tioga Road is open and accessible via Big Oak Flat and Tioga Pass Entrances. More »
Campground Closures Due to Fire

Crane Flat, Bridalveil Creek, and Yosemite Creek Campgrounds are temporarily closed. More »
Yosemite National Park is Open

Yosemite Valley, Glacier Point, and Wawona/Mariposa Grove areas are open and accessible via Highways 140 and 41. Tioga Road is not accessible via Highways 140 and 41 due to a fire.
Roadside Naturalist: Scarlet Gilia, August 4, 2012
Scarlet Gilia
Ipomopsis aggregata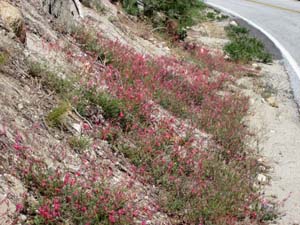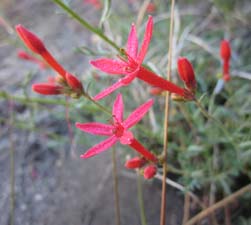 July 28, 2012
Tioga Road

A member of the phlox family, these brightly colored flowers were blooming along the roadside this week.
 
Post A Comment
Did You Know?

This year, Yosemite Conservancy will provide over $9 million in annual support to Yosemite. This funding will restore trails and habitat, protect wildlife, support art & theater programs, and more. Join to become a Friend of Yosemite today. More...