Meet Yosemite's Sign Language Interpreter
Many of you have asked for one guaranteed time and place to find me in the park. I thought that was a great idea, so this year, I will be at the Valley Visitor Center every Wednesday from 2 pm to 4 pm, through August 21. Come by to ask questions, request services, or just to say hi. I love meeting Deaf visitors! If you can't come during that window, make sure to contact me a few days ahead of time and I will change my schedule to accommodate yours.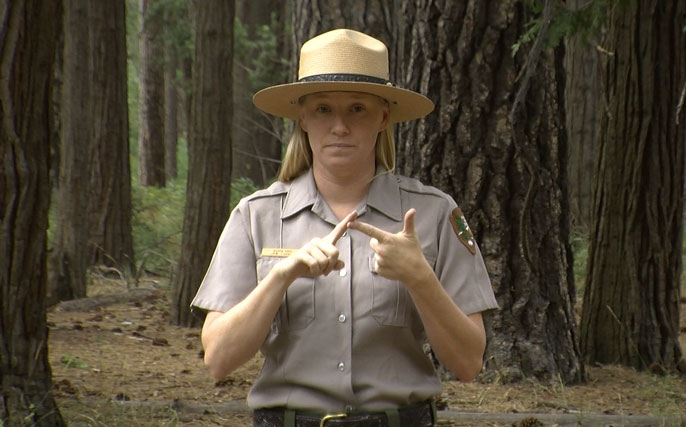 Post A Comment
Did You Know?

Yosemite Conservancy's signature project in 2014 is Youth In Yosemite. This project encompasses 12 youth programs that focus on education, mentoring, and wilderness exploration. Including in this is the junior ranger program, a program that benefits over 27,000 children annually. More...