Meet Yosemite's Sign Language Interpreter
Many of you have asked for one guaranteed time and place to find me in the park. I thought that was a great idea, so this year, I will be at the Valley Visitor Center every Wednesday from 2 pm to 4 pm, through August 21. Come by to ask questions, request services, or just to say hi. I love meeting Deaf visitors! If you can't come during that window, make sure to contact me a few days ahead of time and I will change my schedule to accommodate yours.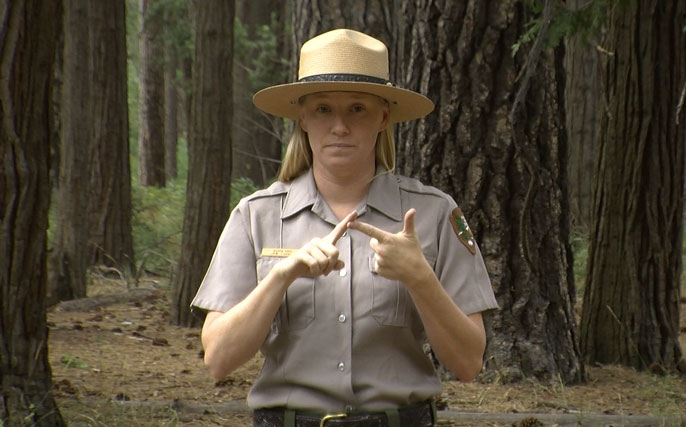 Post A Comment
Did You Know?
In Yosemite Valley, dropping over 594-foot Nevada Fall and then 317-foot Vernal Fall, the Merced River creates what is known as the "Giant Staircase." Such exemplary stair-step river morphology is characterized by a large variability in river movement and flow, from quiet pools to the dramatic drops of the waterfalls themselves.