Meet Yosemite's Sign Language Interpreter
Many of you have asked for one guaranteed time and place to find me in the park. I thought that was a great idea, so this year, I will be at the Valley Visitor Center every Wednesday from 2 pm to 4 pm, through August 21. Come by to ask questions, request services, or just to say hi. I love meeting Deaf visitors! If you can't come during that window, make sure to contact me a few days ahead of time and I will change my schedule to accommodate yours.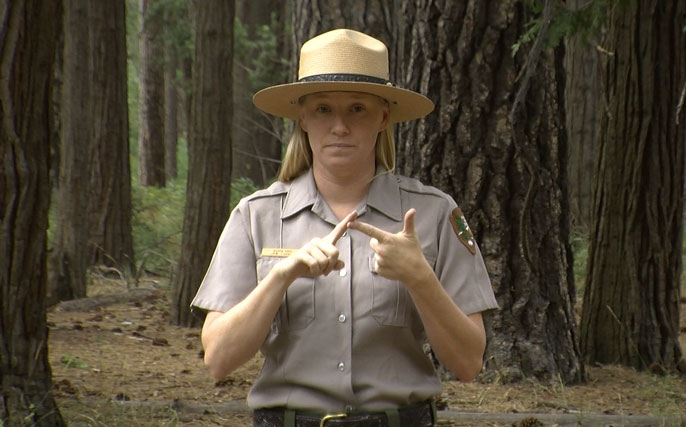 Post A Comment
Did You Know?
The indigenous people of Yosemite Valley have used fire as a tool for thousands of years. Fire was used to encourage the growth of plants used for basket making and to promote the growth of the black oak--a sun loving species--and a staple food source for American Indians from this region.