Road Closures Due to El Portal Fire

The Big Oak Flat Road between Crane Flat and the El Portal Road is temporarily closed. There is no access to Yosemite Valley via the Big Oak Flat Road or Highway 120. Tioga Road is open and accessible via Big Oak Flat and Tioga Pass Entrances. More »
Campground Closures Due to Fire

Crane Flat, Bridalveil Creek, and Yosemite Creek Campgrounds are temporarily closed. More »
Yosemite National Park is Open

Yosemite Valley, Glacier Point, and Wawona/Mariposa Grove areas are open and accessible via Highways 140 and 41. Tioga Road is not accessible via Highways 140 and 41 due to a fire.
Meet Yosemite's Sign Language Interpreter
Many of you have asked for one guaranteed time and place to find me in the park. I thought that was a great idea, so this year, I will be at the Valley Visitor Center every Wednesday from 2 pm to 4 pm, through August 21. Come by to ask questions, request services, or just to say hi. I love meeting Deaf visitors! If you can't come during that window, make sure to contact me a few days ahead of time and I will change my schedule to accommodate yours.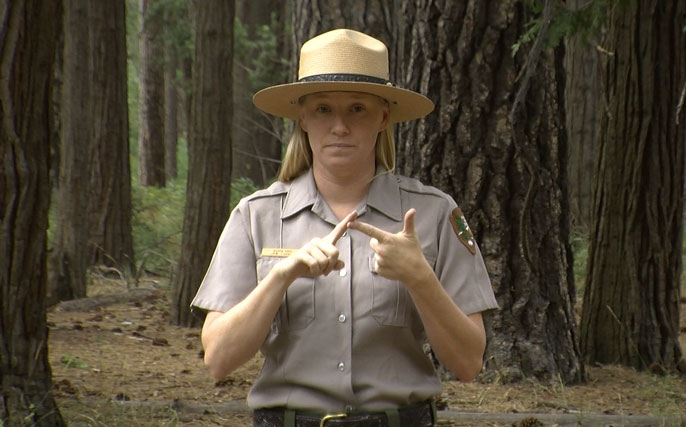 Post A Comment
Did You Know?
Congress designated the Merced River as Wild and Scenic in 1987. The National Park Service manages 81 miles of the Merced River, encompassing both the main stem and the South Fork in Yosemite National Park and the El Portal Administrative Site. More...