Tioga Road is Closed for the Winter

The Tioga Road (Highway 120 through the park) is closed due to snow; it usually reopens in late May or June. You can check on current road conditions by calling 209/372-0200 (press 1 then 1). More »
Glacier Point Hotel_110417
The Glacier Point Hotel was open from 1918 through 1969, when an electrical fire destroyed the building and the adjacent Mountain House. The view from the hotel included Half Dome and Yosemite Valley. Nevertheless, you can still see this historic view by driving up to Glacier Point in the summer (the road opened for the season today!) or skiing out during the winter. Not much is left from the hotel, however, the Yosemite Museum does have these keys and key fobs from this structure in its collection.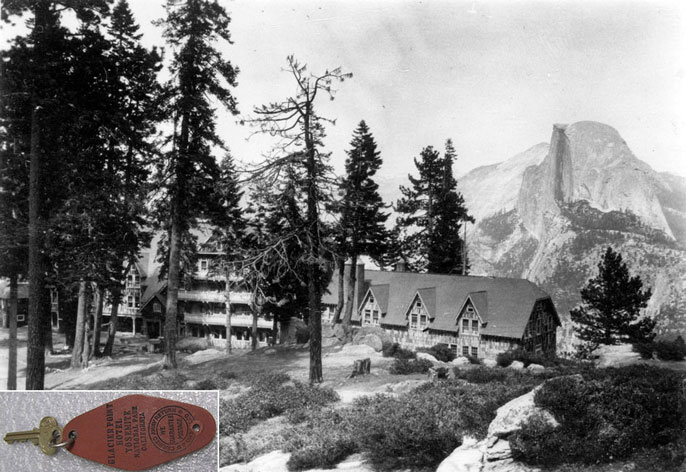 General View of Glacier Point Hotel (RL-020032)
DR, Glacier Point, Yosemite's Legacy, Yosemite Museum
Post A Comment
Did You Know?

This year, Yosemite Conservancy will provide over $9 million in annual support to Yosemite. This funding will restore trails and habitat, protect wildlife, support art & theater programs, and more. Join to become a Friend of Yosemite today. More...