Craig Pass Closed for the Season; Mammoth to Norris, Expect 30-minute Delays

The road linking West Thumb and Old Faithful is closed for the season—traffic should detour through West Thumb, Lake, and Canyon. More »
Eating and Sleeping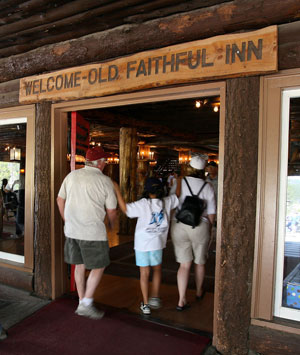 We know that everyone needs to eat and sleep!
Yellowstone provides lots of options:
You can also take advantage of
other services
offered in the park like gas stations, post offices, medical facilities, and more. Let us help you design a visit that meets the comfort level you desire!
Did You Know?

There are more people hurt by bison than by bears each year in Yellowstone. Park regulations state that visitors must stay at least 25 yards away from bison or elk and 100 yards away from bears.