Eating and Sleeping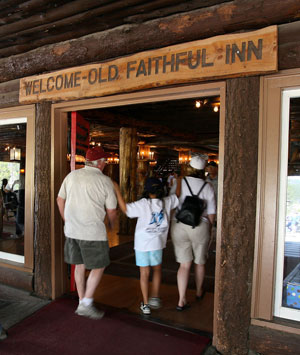 We know that everyone needs to eat and sleep!
Yellowstone provides lots of options:
You can also take advantage of
other services
offered in the park like gas stations, post offices, medical facilities, and more. Let us help you design a visit that meets the comfort level you desire!
Did You Know?

You cannot fish from Fishing Bridge. Until 1973 this was a very popular fishing location since the bridge crossed the Yellowstone River above a cutthroat trout spawning area. It is now a popular place to observe fish.