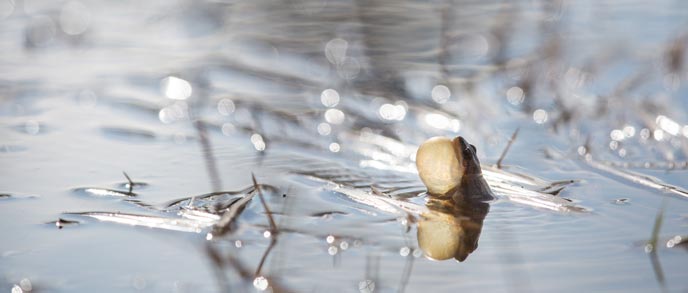 NPS/Herbert
Yellowstone's wetlands include lakes, rivers, ponds, streams, seeps, marshes, fens, wet meadows, forested wetlands, and hydrothermal pools. They occupy over 357 square miles (924 km2) of Yellowstone: 44% are lakes and ponds larger than 20 acres or having water deeper than 6.6 feet at low water; 4% are rivers and streams; 52% are shallow water systems that dry up most years. Approximately 38% of park's plant species—including half of the rare plants—are associated with wetlands and 11% grow only in wetlands. Wetlands provide essential habitat for Yellowstone's rare plants, thermal species, reptiles and amphibians, and for numerous insects, birds and fish.
Where to See
Some wetlands located near roads:
Northeast Entrance Road, beginning east of Yellowstone Picnic Area: listen for frogs in spring, look for sandhill cranes throughout the Lamar Valley.
Firehole Lake Road: listen for frogs and look for elephant's head flowers where the road begins.
Dunraven Pass area: look for abundant wildflowers in high elevation wetlands near the road.
Norris Geyser Basin, Back Basin: near Puff 'n' Stuff Geyser, look for dragonflies.
All thermal areas: look for ephydrid flies, thermophiles, and other life forms.