Yellowstone's Strategic Plan for Sustainability

NPS
Yellowstone National Park was established in 1872 as the world's first National Park, and now, as a biosphere reserve and World Heritage Site, it remains an example for excellence in environmental management. Yellowstone strives to demonstrate exemplary leadership for sustainability and climate change mitigation by managing operations and adapting facilities in a sustainable manner to preserve our resources for this and future generations.
Introducing Our Strategy

Categories for Achieving Sustainability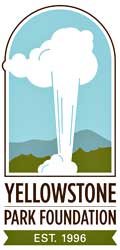 As Yellowstone's official fundraising partner, the Yellowstone Park Foundation funds projects which help Yellowstone achieve the ambitious greening goals identified in the Strategic Plan for Sustainability. The Yellowstone Park Foundation is a non-profit organization whose mission is to fund projects and programs that protect, preserve and enhance Yellowstone National Park.