Yellowstone National Park has rich human and ecological stories that continue to unfold. People have spent time in the Yellowstone region for more than 11,000 years. Many tribes and bands used the park as their home, hunting grounds, and transportation routes prior to and after European American arrival. Yellowstone was established as the world's first national park in 1872. Yellowstone tells the stories of people and their connections to the park.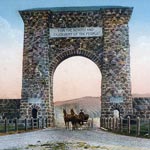 Places
Many places in Yellowstone have been preserved because of the information they convey about past human activities in the region or because of their significance in architectural or park history.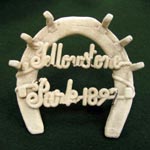 Collections
The Yellowstone Heritage and Research Center houses Yellowstone's museum collection, archives, and research library.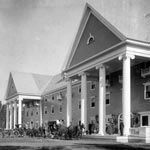 Preservation
Yellowstone National Park's cultural resources tell the stories of people and their connections to the park. The protection of these resources affects how the park is managed today.
More Information
Photo Collection

, including historic photos (public domain, free)

Science & Research: Yellowstone is important as a natural reserve, but also has a rich history that include an archeological record of more than 11,000 years of human use. Each year, Yellowstone issues and manages 150-200 research permits.
Yellowstone Center for Resources: Yellowstone employs a number of scientists and researchers in the Yellowstone Center for Resources whose work helps us understand this special place and better conserve the park's natural and cultural resources.
Publications About Yellowstone History