Construction Work To Result In Yellowstone Road Closures After Labor Day

Two sections of Yellowstone's Grand Loop Road will be closed due to construction after the Labor Day holiday weekend. Travel between some points will involve long detours and significantly longer than normal travel times. More »
Current Conditions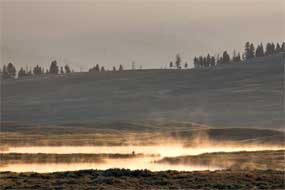 NPS/Herbert
Yellowstone National Park is Open
As the park's summer season segues into autumn check our facilities opening and closing dates to see what will be open during your visit.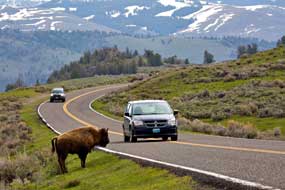 NPS/Herbert
Park Roads
All roads and entrances are open. Please expect
delays from road construction
in the park. Call our 24-hour road information line at 307-344-2117 for updates. Starting in September, there will be road construction that will completely close some road segments and cause detours. Please see our
Road Construction
page for more information. For information on roads outside Yellowstone, please call 511 from your cell phone.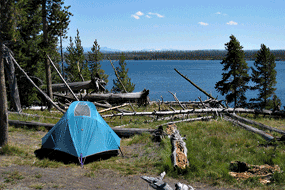 Campgrounds
All of our campgrounds are open, however, it is a busy and popular time to camp and campgrounds fill very quickly at the start of each day. It is recommended that visitors consider researching alternative options prior to arrival if campgrounds in the park are full. For more information on campgrounds in Yellowstone, visit our campground page.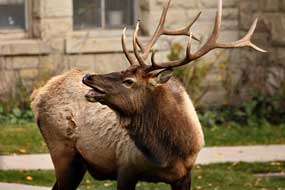 NPS/Peaco
Wildlife
The fall season of bull elk rutting activity has begun. Bull elk are much more aggressive towards people and vehicles during the breeding season. Please use caution when walking near elk and look around corners before exiting buildings or walking around blind spots. Please remember that approaching within 25 yards of elk is prohibited.
Be bear aware. Learn more about visiting in bear country.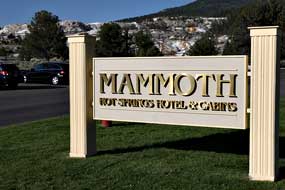 NPS
Visitor Services
All campgrounds, lodging, visitor amenities and activities are open for the season. Communities around Yellowstone are open year-round.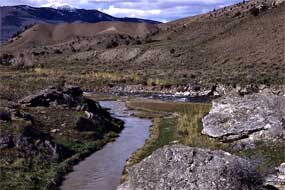 Rivers and Streams
The Boiling River and Firehole Canyon Swim Area are open.
Streams are dropping but many of Yellowstone National Park's streams are running above average. Be cautious and safe around cold water.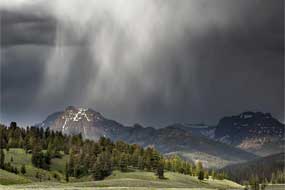 NPS/Herbert
Weather
Weather can change quickly in Yellowstone. Before traveling, check Yellowstone weather forecasts and advisories at Yellowstone's weather page or the National Weather Service.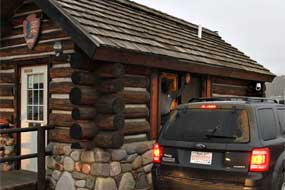 NPS
Latest News
If you're looking for more information about what is happening in Yellowstone, visit our News Releases page for the most up-to-date news. You can also stay informed and connected to Yellowstone through social media. We're on Facebook, Twitter, YouTube, and Flickr.

Did You Know?

Yellowstone contains approximately one-half of the world's hydrothermal features. There are over 10,000 hydrothermal features, including over 300 geysers, in the park.