Current Conditions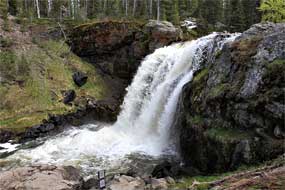 NPS/Peaco
Yellowstone National Park is Open
All roads, lodging, and visitor amenities are open for the season. Since July and August are the park's busiest months, leave extra time for traveling from area to area. Expect traffic congestion and delays due to many vehicles, especially when wildlife are on or near the roadway. Remember to keep your eyes open for animals on the road and be prepared to stop for unexpected wildlife sightseeing "jams."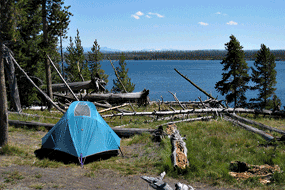 Campgrounds
All campgrounds are open. For more info on campgrounds visit our campground page.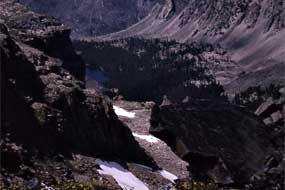 NPS
Park Roads
All roads and entrances are open. Please expect
delays from road construction
in the park. Call our 24-hour road information line at 307-344-2117 for updates. For information on roads outside Yellowstone, please call 511 from your cell phone.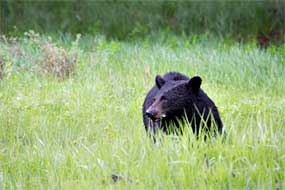 NPS/Herbert
Wildlife
Be bear aware. All visitors traveling on foot in the park away from developed areas, should stay in groups of three or more, make noise on the trail, keep an eye out for bears and carry bear spray. Bear spray has proven to be a good last line of defense, if kept handy and used according to directions when a bear is approaching within 30 to 60 feet. Learn more about visiting bear country.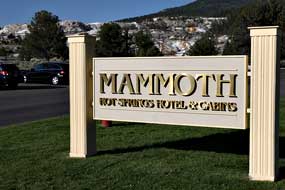 NPS
Visitor Services
All campgrounds, lodging, visitor amenities and activities are open for the season. Communities around Yellowstone are open year-round.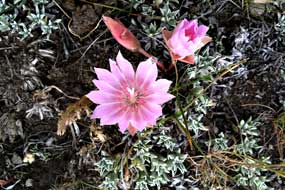 NPS/Duffy
Wildflowers
Look for First Arrowleaf balsamroot (Balsamorhiza sagittata), Larkspur (Delphinium nuttallianum), sticky geranium (Geranium viscosissimum), and Bitterroot (Lewisia rediviva), the state flower of Montana.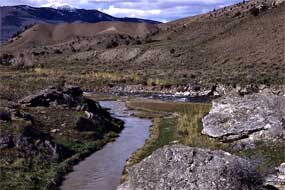 Rivers and Streams
The Boiling River and Firehole Canyon Swim Area are open.
Streams are starting to drop. Be cautious and safe around cold water.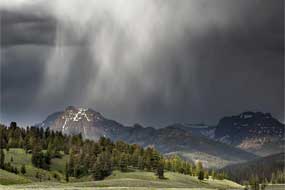 NPS/Herbert
Weather
Summer weather can change quickly in Yellowstone. Before traveling, check Yellowstone weather forecasts and advisories at Yellowstone's weather page or the National Weather Service.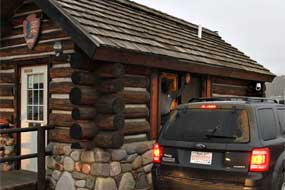 NPS
Latest News
If you're looking for more information about what is happening in Yellowstone, visit our News Releases page for the most up-to-date news. You can also stay informed and connected to Yellowstone through social media. We're on Facebook, Twitter, YouTube, and Flickr.

Did You Know?

Some groups of Shoshone Indians, who adapted to a mountain existence, chose not to acquire the horse. These included the Sheep Eaters, or Tukudika, who used dogs to transport food, hides, and other provisions. The Sheep Eaters lived in many locations in Yellowstone.