Current Conditions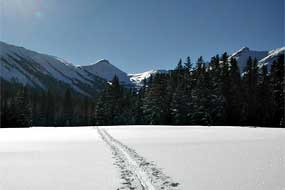 NPS/Renkin
Yellowstone National Park is Open
Yellowstone National Park is open. All interior roads (those leading to Old Faithful and Canyon) closed November 4 at 8:00 a.m. in preparation for the winter season. The road from Mammoth to Cooke City is open year round. Please visit our Plan Your Visit section to plan your trip.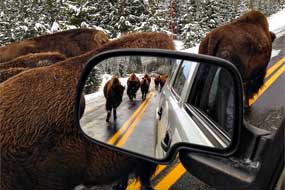 NPS/Herbert
Park Roads
Most park entrances and roads closed November 4 except the north entrance to Mammoth Hot Springs and the road from Mammoth to Cooke City that remain open year round. The roads to Old Faithful and Canyon will reopen in mid December to over-snow vehicles. For information on roads outside Yellowstone, please call 511 from your cell phone. See our
Park Roads
page for more information or call our 24-hour road information line at 307-344-2117 for updates.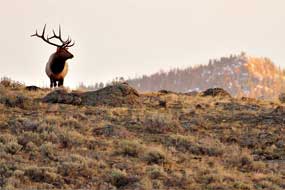 NPS/Restivo
Wildlife
In winter, there are plenty of opportunities to see a wide range of animals including birds, bison, elk, and wolves. Wildlife in Yellowstone adapt to survive winter in one of the harshest climates in the country. For wildlife to survive it requires an incredible amount of energy. Please remember to stay at least 25 yards away from elk and bison and at least 100 yards away from bears and wolves. Please see our wildlife viewing page.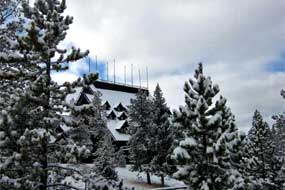 NPS
Visitor Services
Mammoth Hot Springs Campground, the Yellowstone General Store in Mammoth, and the Mammoth Visitor Center are open year round. Pay at the pump fuel is available by credit card in Mammoth. All other visitor services in Yellowstone have closed for the season. Communities around Yellowstone are open all year.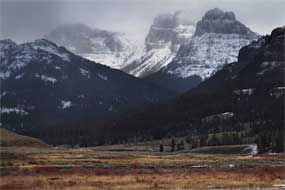 NPS
Weather
With winter upon us, be prepared: it can be cold and snowy with hazardous driving conditions. Before traveling, check Yellowstone weather forecasts and advisories at Yellowstone's weather page or the National Weather Service.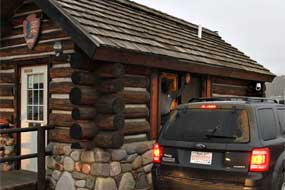 NPS
Latest News
If you're looking for more information about what is happening in Yellowstone, visit our News Releases page for the most up-to-date news. You can also stay informed and connected to Yellowstone through social media. We're on Facebook, Twitter, YouTube, and Flickr.

Did You Know?

Lake trout are an invasive species of fish that is decimating the native cutthroat trout population in Yellowstone Lake.