Pets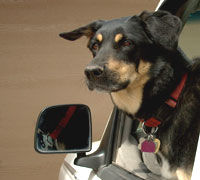 Photo by Carol Kruse
Pets are NOT ALLOWED on any trails in the monument or in buildings.

Pets are allowed in the parking lot only. Pets must be kept on a leash at all times. Please clean up after your pet.

NOTE: Summer heat is intense; pets left in vehicles - even for a short time - can suffer heat stroke and die.


Did You Know?

Flagstaff, Arizona is the world's first designated International Dark Sky City. This helps to ensure dark night skies at 3 national monuments located nearby - Wupatki, Sunset Crater Volcano, and Walnut Canyon.