Interpretive Programs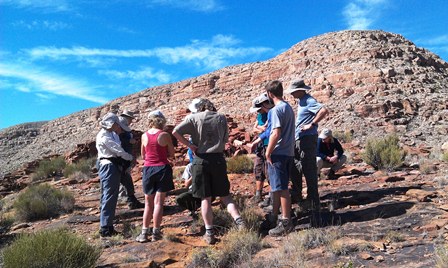 Tours and Hikes
Great Interpretive Programs are offered throughout the year!
Join a Park Ranger for a talk at the overlook or tour of the pueblo.
Call (928) 679-2365 to check schedules.
Click here to discover more!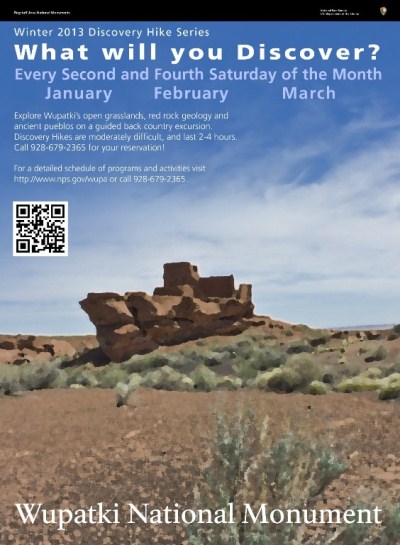 Discovery Hikes
Guided Discovery Hikes take place on the 2nd and 4th Saturdays from January through March. Discover the archeological sites, rock art, geology, flora, and fauna that make Wupatki National Monument a beautiful place. We will hike 2-3 miles on moderate terrain. Wupatki is typically 10 degrees warmer than Flagstaff. Wear hiking boots and dress in layers. Bring a snack and at least 2 quarts of water.

Hikes leave from the visitor center at 12 p.m.
Reservations are required. Group size is limited to 10 participants - please call 928-679-2365 for more information.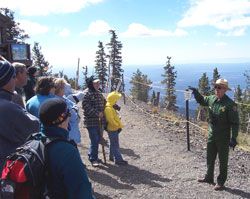 Interpretive Partnership
A unique partnership between the National Park Service and the US Forest Service provides interpretive talks and guided hikes at NPS and Forest locations throughout the summer.
Summer Opening for educators and Interpreters - More Info? Click here
Click here for schedules and more information.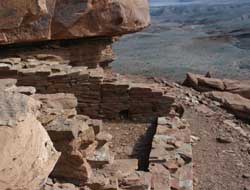 NPS photo by Al Remley
Crack-in-Rock
The Crack-in-Rock guided overnight backpack trip is offered only a few weekends each year, and requires advance reservations.
More...
Did You Know?

Arizona has more fairy shrimp than any other state except California. Three species of fairy shrimp, a single tadpole shrimp species, and a single clam shrimp species are found in the ephemeral pools and prehistoric impoundments at Wupatki National Monument.