Parks Participating in the TRT Program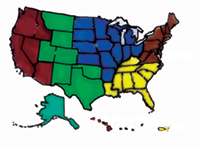 The TRT program now has a new national location to post ALL TRT job announcements. The redirect link is here.
Did You Know?

Wupatki Pueblo was an important center for trade, judging from the exotic items found there. These include copper bells from Mexico, shell beads, and the remains of more than 40 macaws from Mesoamerica.