Parks Participating in the TRT Program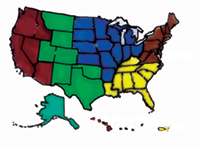 The TRT program now has a new national location to post ALL TRT job announcements. The redirect link is here.
Did You Know?

In the 1100s, Wupatki residents harvested rainwater to supplement springs and seeps that dot the arid landscape. Today, drinking water comes from wells drilled 900 feet deep.