Parks Participating in the TRT Program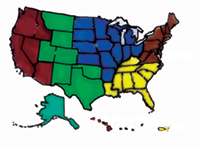 The TRT program now has a new national location to post ALL TRT job announcements. The redirect link is here.
Did You Know?

Arizona has more fairy shrimp than any other state except California. Three species of fairy shrimp, a single tadpole shrimp species, and a single clam shrimp species are found in the ephemeral pools and prehistoric impoundments at Wupatki National Monument.