Parks Participating in the TRT Program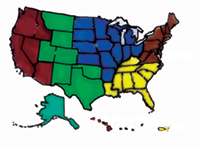 The TRT program now has a new national location to post ALL TRT job announcements. The redirect link is here.
Did You Know?

The very first rangers assigned to oversee Wupatki National Monument in the 1930s lived in 2 modified rooms in Wupatki Pueblo itself.