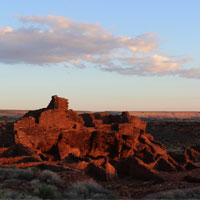 NPS Photo
Enjoy a unique inside look at Wupatki Pueblo. This virtual tour takes you through a series of four rooms that are not open to the public. The video was shot during an archaeological project to repair the drainage system in the pueblo.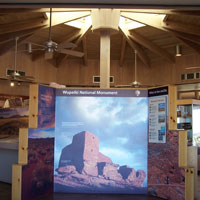 Wupatki Visitor Center entrance
Take a tour of the Wupatki Visitor Center, and examine our digital museum collections at the American Southwest Virtual Museum.