Headquarter's Visitor Center Switching to Winter Hours on Sept. 20th

Wrangell-St Elias's main visitor center, located near Copper Center, AK, will be switching to winter hours starting September 20th. The new hours of operation are Mon.-Fri. 9:00 am-4:00 pm and closed on Saturday and Sunday.
The Goat Trail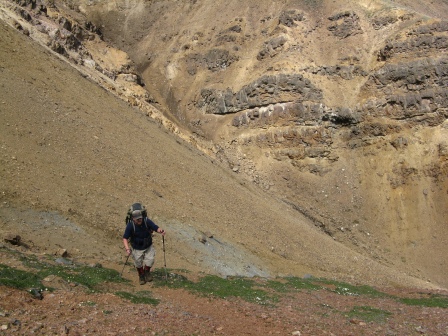 A backcountry patrol just got back from The Goat Trail.  It is still early season in the highcountry right now and the patrol encountered a little bit of everything weather-wise including rain, sleet, hail, snow, and finally a bit of sun.  Skolai pass was nice and has mostly dried out from the winter snows.  Great hiking up there!!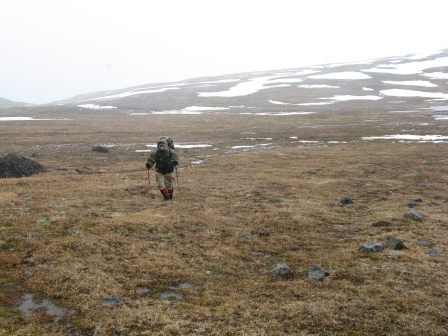 Yup, thats snow in June!
The Goat Trail is a great hike.  The idea that it's a trail is a bit misleading.  There are sections where there is a narrow path but this hike is a route and not a trail.  The top of Chitistone Pass still has some snow, but it was pretty easy to avoid.  The patrol also ran into a number of bears including one particularly close encounter. Remember to store your food properly and be bear aware.
The scree slopes were steep and exposed, as always, but no significant changes or challenges.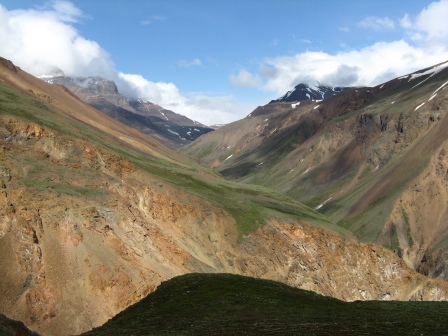 The Chitistone River crossing was easier than expected but remember that this is usually the crux of this trip.  The patrol had especially cool weather that brought water levels down a lot.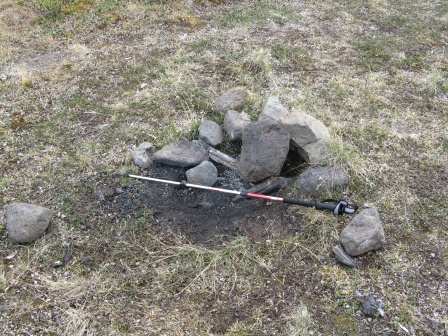 The patrol did encounter a significant amount of human impacts.  Fire scars, rock rings from tents, litter, and toilet paper were all found along this route.  The rangers pack a significant amount of litter out of the backcountry every year.  The haul on this patrol included a packcover, water bag, sandal, and food wrappers.  Please remember to pack everything out of the backcountry and practice Leave No Trace Principles.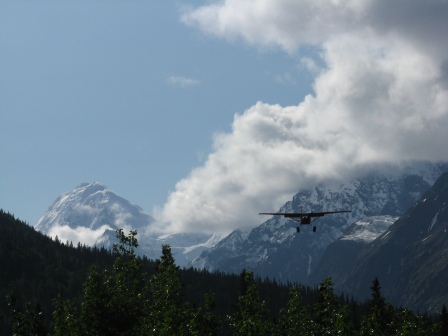 Post A Comment
Did You Know?

The Alaska Pipeline, built during the 1970's, stretches 802 miles from the oilfields of Prudhoe Bay to the tanker loading facility at Valdez.