Headquarter's Visitor Center Switching to Winter Hours on Sept. 20th

Wrangell-St Elias's main visitor center, located near Copper Center, AK, will be switching to winter hours starting September 20th. The new hours of operation are Mon.-Fri. 9:00 am-4:00 pm and closed on Saturday and Sunday.
Kennicott to Chitina River Patrol
The Rangers recently completed a four day river patrol from Kennicott down to Chitina.  The patrol started just below the foot bridge at the end of the McCarthy Road and floated the Kennicott River down to the Nizina River and then into the Chitina River.  The rivers were pretty straight forward with slightly low water in the Kennicott.  Careful route selection was important to avoid dragging through shallow areas.  The Nizina Canyon had the normal large eddies on the outside of the turns but one of the rangers that had run the river before commented that the eddies were smaller and easier to negotiate this time.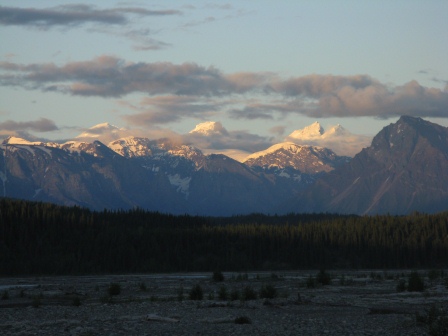 The big challenge on the Chitina was choosing the right braid and not running out of water and grounding out on the gravel.  We contacted two parties rafting the Chitina River.  This river patrol was a nice change up from the backpacking patrols I have been doing.  I'm a little more used to a Whisperlite and my backpack rather than a whole raft full of tarps and a four burner stove.  I could definitely get used to throwing all my gear in a raft rather than carrying it around on my back.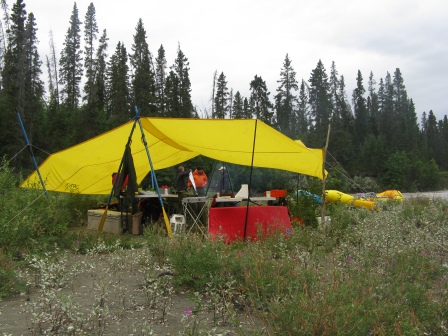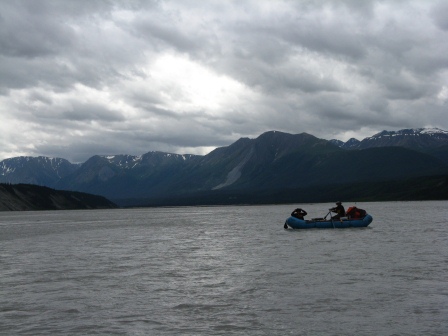 Post A Comment
Did You Know?

An Alaskan wildflower, the Camas Wand Lily, or "Death Camas", contains a highly-toxic substance that causes vomiting, lowered body temperature, and breathing difficulties.