End of the season
The end of the season has arrived in Wrangell St Elias.  We had another great year for the backcountry staff with an increase in the number of patrols from last year.  The leaves are just about gone from the trees and most evenings we are getting frost.  We've had some unusual weather here at the end of the season with relatively warm temperatures and a lot of precipitation.  The rivers are still running a little high although not as high as other parts of the state.
The highlights from my season include patrolling two rivers that I had not floated before and two new backcountry routes.  It has been a successful and more importantly a safe backcountry summer here and I'm looking forward to coming back next spring.  Right now I hear the siren's call of warm desert rock!  See you in the spring.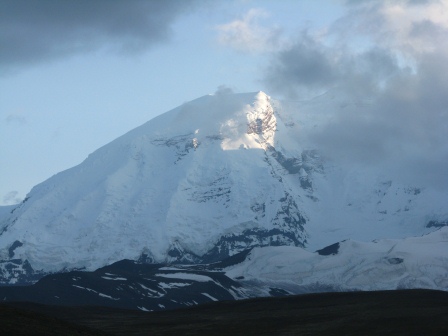 Post A Comment
Did You Know?

The sole frog species within Wrangell-St. Elias National Park & Preserve's 13.2 million acres is the Wood Frog.