Parks as Classrooms
Bring the Wright brothers to your students. Review our lesson plans and curricula.
Lesson Plan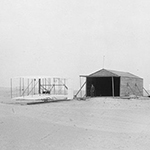 First Controlled Powered Flight
Learn More
Visiting the national memorial is a great way to bring your lessons to life! Learn more about the hands-on, interactive ranger programs available for your class and get planning information for your trip.
Ranger led program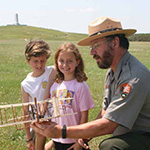 Flight Room Talk
Learn More