Rededication of the Wesleyan Chapel and 163rd Anniversary Events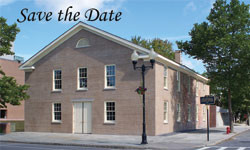 NPS
On July 16, 2011 we will rededicate the Wesleyan Chapel and celebrate the 163rd anniversary of the First Women's Rights Convention.

To kick-off the weekend, at 4:00 PM Friday July 15, Park Ranger David Malone will present an illustrated program "From Chapel to Monument: The Evolutionary Stages of the Wesleyan Methodist Chapel." The program will be presented in the park visitor center Guntzel theater. The visitor center will have extended operating hours until 7:00 PM on Friday, July 15 and Saturday, July 16. Ask at the information desk for Chapel Ranger Program times or to view our park film, "Dreams of Equality."
This year we are focusing our programs on the newly rehabilitated Wesleyan Chapel, as it is the centerpiece of the park.
For the kids we are offering a special Wesleyan Chapel Rededication junior ranger program and prize for the event and weekend anniversary, ask for your own copy of the program at the park visitor center information desk. Our park's regular junior ranger program will be available as well, see a ranger at the information desk for both. These junior ranger programs and prizes are free of charge.

We are planning a day-long celebration for Saturday, July 16, so mark your calendars.
All the following events will be held July 16 in Declaration Park, adjacent to the Park Visitor Center at 136 Fall Street, Seneca Falls. Where noted, events will take place inside the park visitor center.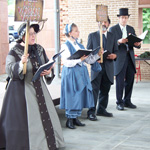 NPS
At 10:00 a.m. a Musical Introduction will be performed by period costumed musical ensemble "The Hutchinson Family Revival" to kick off the program.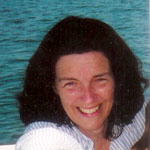 Coline Jenkins
At 11:00 a.m. a program with invited guest speakers, dignitaries, and costumed interpreters will be presented on the main stage, followed by a ribbon cutting.
Elizabeth Cady Stanton's great great granddaughter, Coline Jenkins will join us for the rededication ceremony.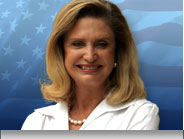 Carolyn B. Maloney
U. S. Representative Carolyn B. Maloney will join us for the rededication ceremony.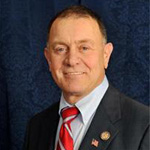 Richard Hanna
U.S. Representative Richard Hanna will join us for the rededication ceremony.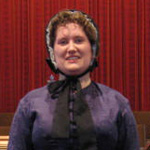 National Women's Hall of Fame
Dr. Melinda Grube will portray 1848 Seneca Falls Convention organizer and life-long women's rights leader, Elizabeth Cady Stanton.

Light refreshments will be served following the ceremony and ribbon cutting.

Addmission to all the day's events including the rededication ceremony are free of charge.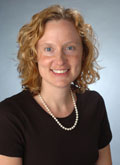 Syracuse University
Join us for a lecture and author book signing with historian Carol Faulkner at 2:00 p.m. in the Guntzel Theater in the park's visitor center. Faulkner will discuss her new book "Lucretia Mott's Heresy." Copies of her book will be available for purchase in the Eastern National book outlet in the park's visitor center.