Days of Operation

Beginning on December 30, 2013 the park will be closed on Mondays and Tuesdays. The park will be open Wednesday-Sunday from 9 am to 5 pm
Photos & Multimedia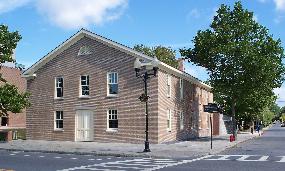 NPS
Check out our video collection here.
Go to the photo gallery for downloadable images of Women's Rights National Historical Park.


Did You Know?

Did you know that one of the organizers of the First Women's Rights Convention in America, Martha Coffin Wright, frequently housed fugitive slaves in her kitchen? More...