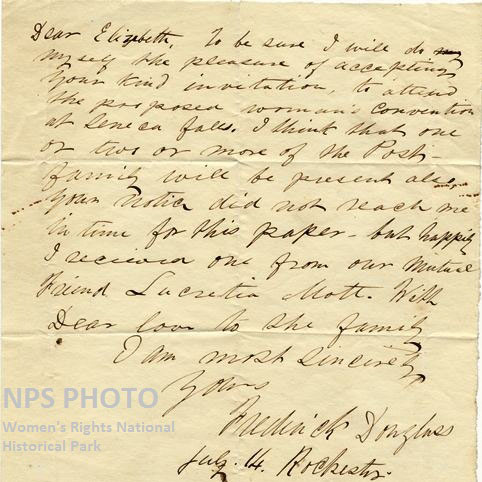 NPS Women's Rights National Historical Park, Neely Collection, WORI 7589.
Word spread. Not only through newspapers, but by word of mouth. And on July 19th and 20th, one hundred women and men signed the Declaration of Sentiments, written by some of the organizers and amended and adopted by the majority of those in attendance.
The Declaration of Sentiments outlined the demands, goals and means to achieve them.
Meet some of the Signers and Organizers.