Bookstore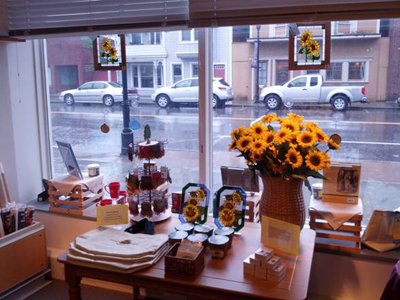 Eastern National
Come Check out the Store's Award Winning Displays!

Congratulations to Eastern National Store Manager Marie Queener.
The award's committee said, "Marie's cheerful display is a welcome sight on this raining day. Why sunflowers at Women's Rights NHP? Sunflower is the pseudonym Elizabeth Cady Stanton used in contributing to the first newspaper for women, The Lily. Stanton's earliest articles concerned temperance, childbearing, and education before she began writing about women's rights. Marie's display was created with buying in mind as all items are displayed in multiples and interpretive text is right by the products."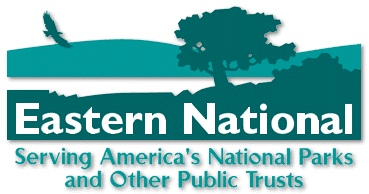 Go to the park bookstore's webpage eParks.com, the online store of America's National Parks to find merchandise available in our visitor center Eastern National bookstore. Your purchase through this link will provide funding directly to Women's Rights NHP for special programs, author signings, staff training, and research for site specific items.
Email the site manager to place an order or to get more information about site specific reprints of primary source materials.