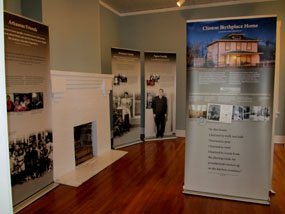 NPS Photo.
Begin your visit at the park visitor center where you can view exhibits about President Clinton's early life in Hope. Guided tours are offered every 30 minutes, beginning at 9:00 a.m.
Click on the Schedule of Events at the left for updated information about special events at the park.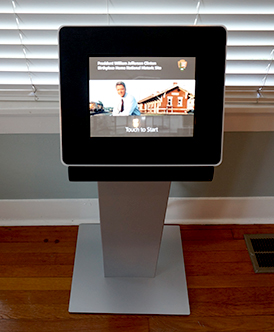 NPS
The visitor center is equipped with an electronic kiosk that provides visitors with photos and videos of President Clinton's early life and other memorable moments from his life. The kiosk also includes footage of the birthplace home before renovation.