Golden Access Passport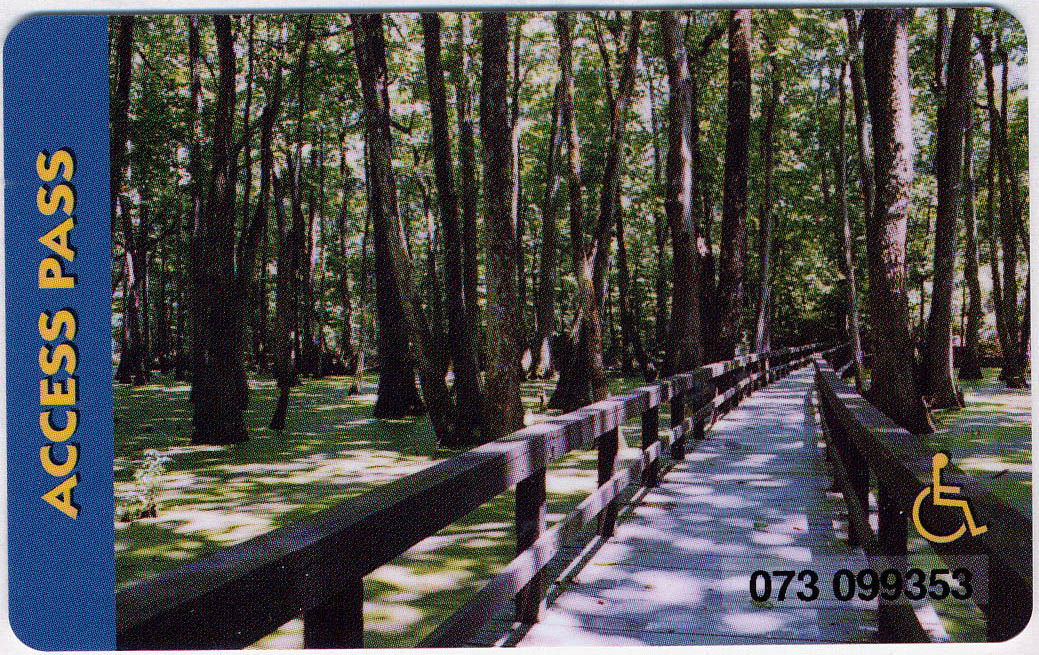 The Golden Access card is available to United States citizens of any age who have a disability that impairs any life function. The individual must be eligible to receive benefits for this disability from the Federal Government, through such agencies as the Social Security or Veterans Administrations. It is not necessary that the person actually be receiving benefits at the time of application for the card.
The Golden Access card is a lifetime passport to National Parks and other federally managed recreation areas which charge entrance fees. The card will waive entrance fees for the card holder and all persons accompanying him or her in a private vehicle. Golden Access card holders may camp at 50% of the regular fee price in campgrounds operated by the Federal Government (concessionaire operated campgrounds are not included). This includes National Park Service, National Forest Service, Bureau of Land Management, and Army Corps of Engineers areas. User fees, such as are charged for cave tours at Wind Cave National Park and Jewel Cave National Monument are discounted 50% for the Golden Access card holder only. The discount does not extend to family members.
The Golden Access card is available free of charge at any National Park fee area, and is available at the information desk in the visitor center at Wind Cave National Park.
Did You Know?

Winds caused by changes in barometric pressure are what give Wind Cave its name.  These winds have been measured at the cave's walk-in entrance at over 70 mph. The winds at the natural entrance of the cave attracted the attention of Native Americans and early settlers.